Tips keep running marathon fun, safe
Are you running in the Houston Marathon this weekend? Before you hit the course, Dr. Theodore Shybut, assistant professor in the Department of Orthopedic Surgery, has last minute tips for runners. Check out his expert advice below.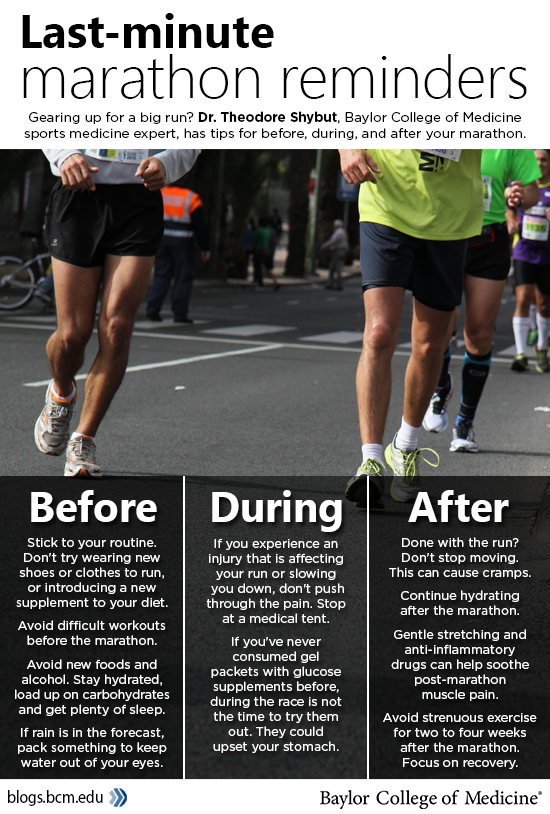 Additional Resources
Calorie needs of athletes vary with intensity of training.
Our researchers find running can be good for your knee health.
Are minimalist shoes right for you?
-By Andy Phifer and Audrey Marks