Throwback Thursday: Throwback Inception
If you thought the idea of mining archives and photos first got its life on social media, you'd be wrong.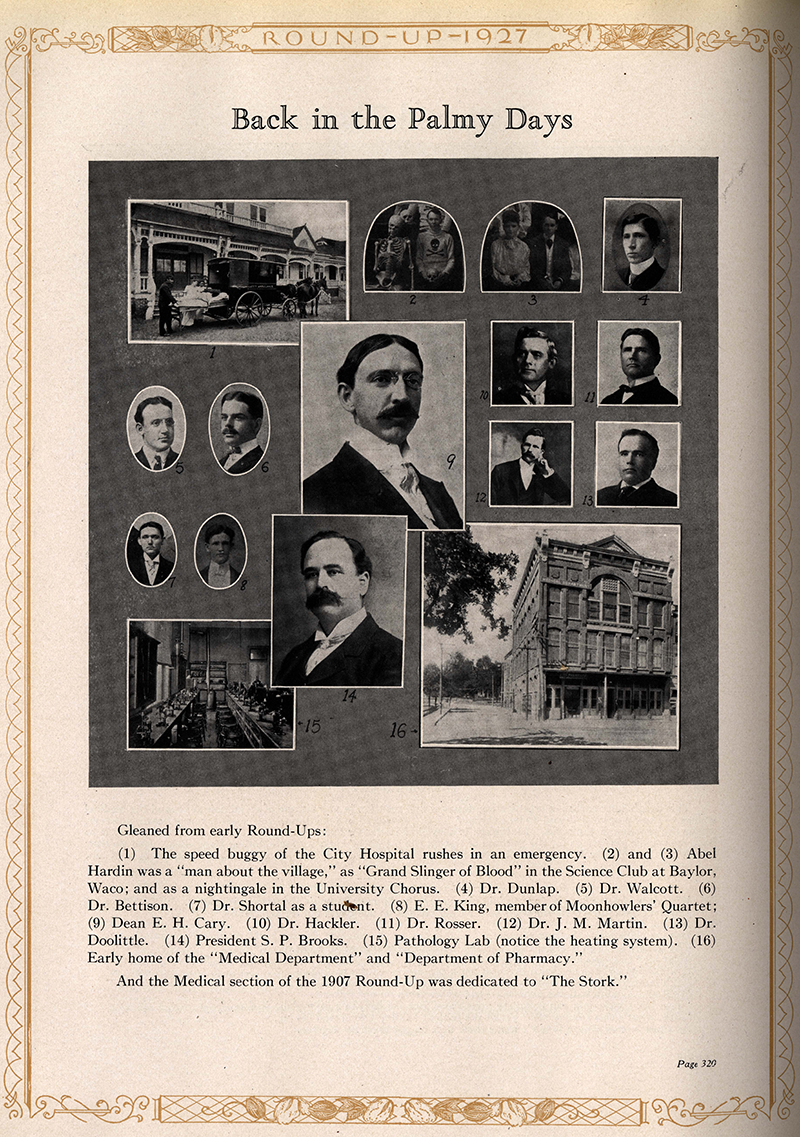 The staff of the Baylor University Round Up yearbook were hip to the trend before 1930.
In this image, courtesy of the Baylor College of Medicine Archives, we go fully meta this week and share the vintage feature where the 1927 yearbook staff fondly recalled the early decades of the Baylor University College of Medicine with relics from the early 1900s.
You can see some of these images in their original yearbook form, as previous posts we've shared.
Additional Resources
Throwback Thursday: Into the woods?
Throwback Thursday: Our building blocks
-By Audrey M. Marks