Are your rodeo favorites calorie-laden culprits?
Before you reach for your favorite rodeo fare, consider the impact on your waistline. The Houston Livestock Show and Rodeo is known for cowboys, concerts and calorie-laden dishes.
Our experts break down the calories and fat content, as well as the amount of exercise you'd need to burn off the calories from these delicacies.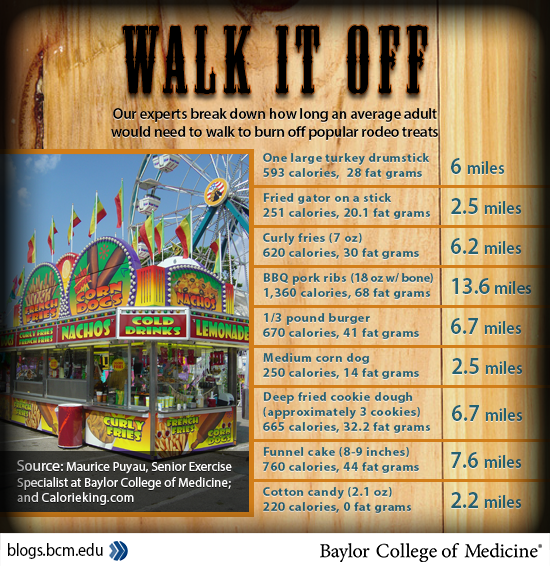 Roberta Anding, a registered dietitian with Baylor and Texas Children's Hospital, said although treats are a part of a healthy diet, consider how often you make exceptions. She cautions to be mindful that you don't let indulgences creep into your regular routine.
"A lot of people think that it's OK to indulge in these treats because it only happens once in a while, but think about how often you say that – Valentine's Day, Fat Tuesday, St. Patrick's Day," Anding said. "Once in a while excuses end up being about one-third of a year."
-By Andy Phifer and Audrey M. Marks