Top 10 abbreviated facts about the Affordable Care Act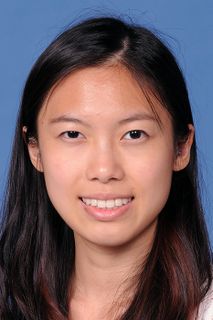 By Julia Wang, MS1
(Editor's Note: There is a lot to digest about the Affordable Care Act. We're here to help you get started.)
To better understand how the Health Insurance Marketplace works, I did some experimenting and signed myself up on the website to look around for what's out there.
The first thing I did was to use the live chat function to ask a couple of basic questions — I quickly received a response (even at midnight) which was a pleasant surprise since even banking websites don't have live chat services available all the time.
One thing I would recommend to everyone is this page, where you can determine if you are eligible for help to pay for insurance even without signing up for a new account.  I think it is a nice and quick tool for people who are unsure whether or not going through all the forms is worth it. After seeing if you are eligible or not, you can then view a list of plans side by side with the Monthly Premium, Deductible, Out-of-pocket Max., and Co-pays listed clearly. However, there are definitely still some things that may take some deciphering such as what it means when a plan is categorized as "Catastrophic," "Bronze," or "Platinum."
To add to what I learned in this little experiment, I compiled some very basic but useful facts about the ACA.
1. (Eventually) www.healthcare.gov will be the one stop shop for all health care insurance needs.
2. No one can be denied coverage because they have pre-existing conditions. By the way, only 54% of the general public is aware of this as of January 2014.
3. All plans must cover the care you need, including prescriptions, preventive care, hospital stays, and more. Most people are eligible for preventive services like blood tests or cancer screenings at no out-of-pocket costs.
4. Children under age 26 can be covered by a parent's health insurance policy.
5. There are set time periods (a few months) when you can opt in on health care plans. This rule is set to discourage those who plan on jumping in and out only when health concerns arise.
6. Insurance companies can no longer set lifetime dollar limits on health benefits.
7. http://marketplace.cms.gov/ provides resources for healthcare professionals to help those who need insurance. Here, you can get trained as a navigator or find handouts and presentations to use for education purposes.
8. Insurers must spend between 80 and 85 percent of every premium dollar on medical care.
9. Since Texas decided that its Health Insurance Marketplace will be federally run, the state of Texas itself has a separate minimum requirements for insurance policies. This means that Texas insurance companies have two sets of regulations to adhere to.
10. Texas did not opt in to the expansion of Medicaid. As a result, many may fall into the donut hole of being not qualified for subsidies and cannot afford health care.
Resources: Doctors for Change, Kaiser Family Foundation: http://kff.org/health-reform/