Running with a purpose: Join Komen Houston Race for the Cure
As we kick off 2018, many of us reflect and make resolutions for the New Year. The start of this year takes on a special significance for me and many others with the Komen Houston Race for the Cure on Jan. 27.
The race is vital to Baylor College of Medicine, as Komen provides significant funding to research programs and healthcare for cancer patients. For me, it is an opportunity to reflect and say thank you.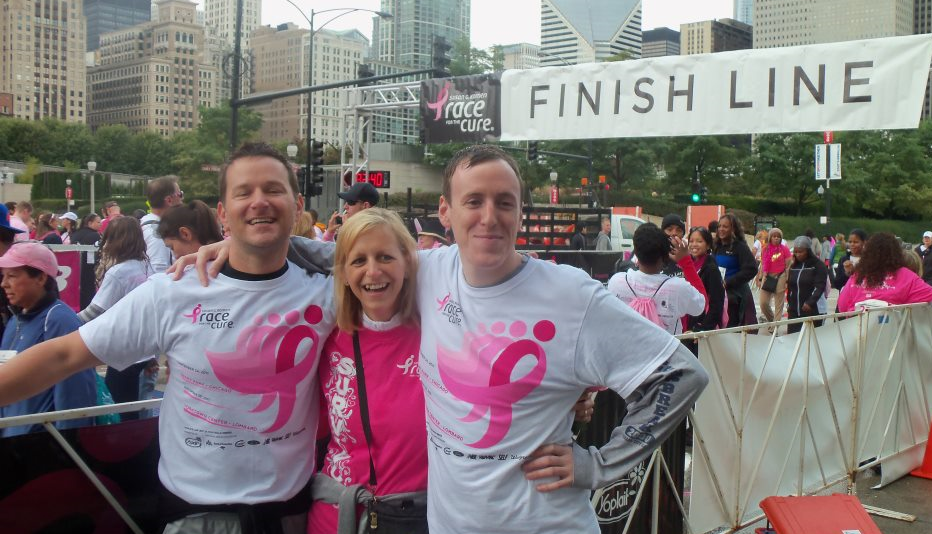 I unfortunately lost my mother, Theresa, to metastatic breast cancer four years ago. The Komen Race was something we always did together, and was one way I could give back as a caregiver.
Many years later, I am now blessed to be able to give back daily to breast cancer patients by working as a community project coordinator in the Lester and Sue Smith Breast Center at Baylor. I'm also lucky enough to serve as an advocate on several Komen grants and am a Komen Advocate in Science.
All of these experiences have given me a unique perspective to understand the importance of these events. Every dollar raised makes an impact. It also creates awareness, which is still much needed when it comes to breast cancer. However, we can't do it alone.
I encourage you to join our race team for this year's Komen Houston Race for the Cure. The race gives us an opportunity to say thank you and to honor those living and those we have lost, including my mother. I hope to see you on the 27!
-By Josh Newby, community project coordinator in the Lester and Sue Smith Breast Center at Baylor