Stay cool and refreshed with these healthy summer recipes
There's roughly two months left until summer officially ends, which means there are still plenty of opportunities for outdoor get-togethers and parties with friends. While it may be tempting to eat out at your favorite restaurant, Baylor College of Medicine experts offer healthier alternatives that you can make in the comfort of your own home.
Smart choices help you enjoy cool summer treats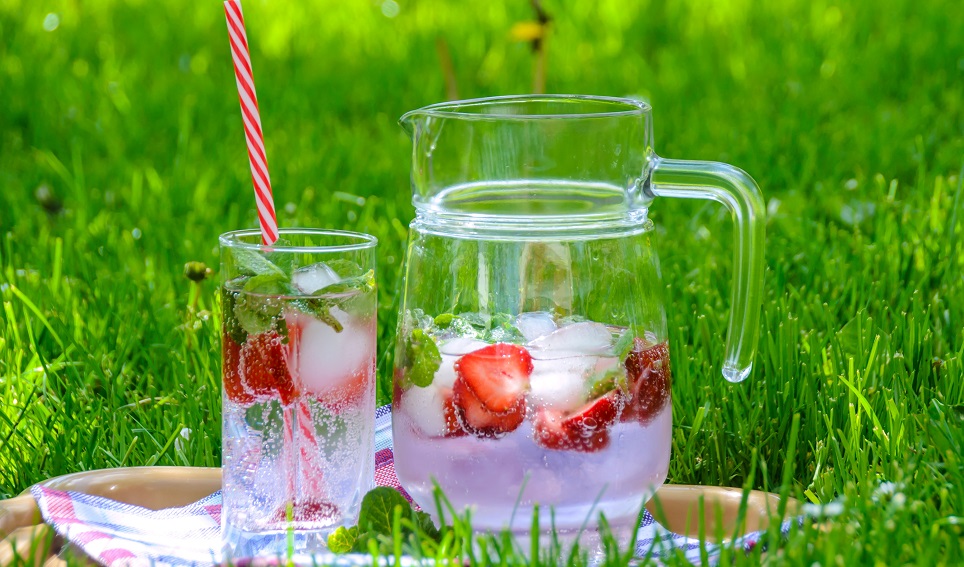 Houston has already seen triple-digit temperatures this summer, so grabbing some ice cream or a fruity slush can be a quick way to cool off. However, these treats are often loaded with calories. Dietitian Kristi King offers some do-it-yourself alternatives.
Try these tasty grilling recipes
You may be familiar with grilling chicken or your favorite steak, but did you know you could also grill up fruits and desserts? Dietitian Roberta Anding offers tips and healthy grilling recipes to spice up your summer cookouts.
Skinny margarita recipe
According to King, margaritas can have upwards of 900 calories per drink. Why not skip the restaurant margarita and mix up your own batch at home? Check out this skinny margarita recipe.
Hydration with a twist
Looking for some healthier ways to stay hydrated? Our dietitians share tips to spruce up your water with fruit and make low-calorie lemonade. Read more.
Additional Resources
Healthy fruit smoothie perfect for hot summer days
Quality of meals shouldn't change during summer
-By Nicole Blanton