Safety first, then fun: Tips to ring in the New Year
Are you celebrating 2018's arrival with a holiday party or get-together? Whether you plan to go out with friends or have a party at home, your New Year festivities can be both fun and safe with tips from experts at Baylor College of Medicine.
Recipes galore and food safety
The most important detail about any New Year's Eve party is the food! If you're looking for "good luck" dishes, healthy appetizers or sweet treats, these Baylor dietitian-approved recipes have you covered: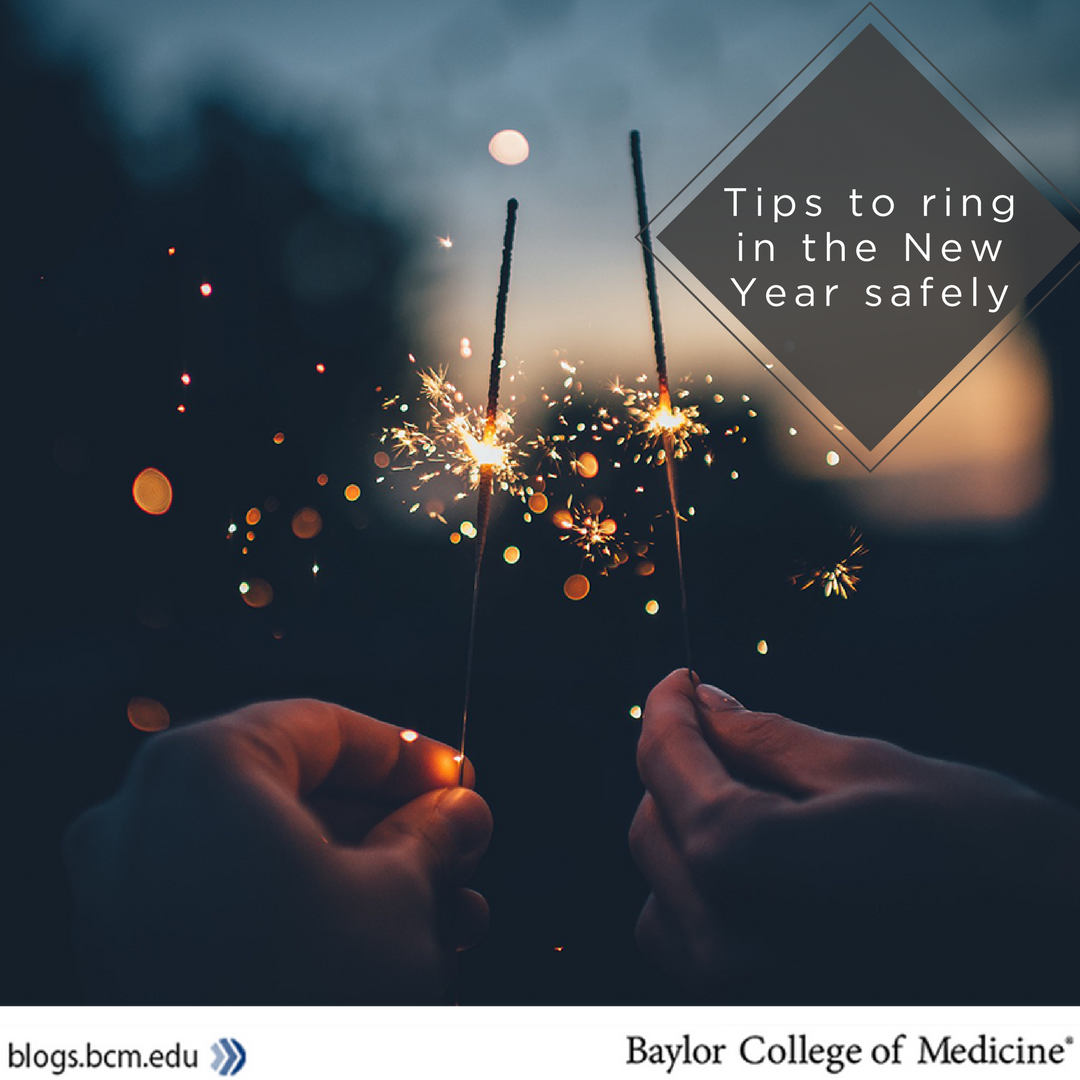 Dietitian Roberta Anding offers tips for safely preparing, storing and reheating food. Also, if you're planning to host any college bowl game parties, this buffalo chicken dip recipe is sure to satisfy without the added calories.
Beware of liquid calories
If you plan to celebrate New Year's Eve with alcoholic drinks, be conscious of hidden calories. Registered dietitian Molly Gee says to consider light beers or light mixers, such as diet soda, tonic water or ginger ale. Read more.
Use caution with fireworks
New Year's Eve is a great occasion to put on a fireworks display. However, if handled improperly, personal fireworks can be a serious threat to you and others. Dr. Brad Scott shares tips to have a safe celebration with fireworks.
Additional Resources
Alcohol use and seniors: What you should know
See more recipes and healthy ingredient swaps.
–By Nicole Blanton