Recipe: Apple crisp delicious substitute for calorie-laden pie
Apple pie is a holiday favorite; however, an average slice with ice cream is 400 calories. Around 175 calories from an apple pie serving are included in the crust. At 190 calories per serving (recipe makes eight servings), this apple crisp is sure to please your sweet tooth without the guilt of consuming added calories.
Apple Crisp
Ingredients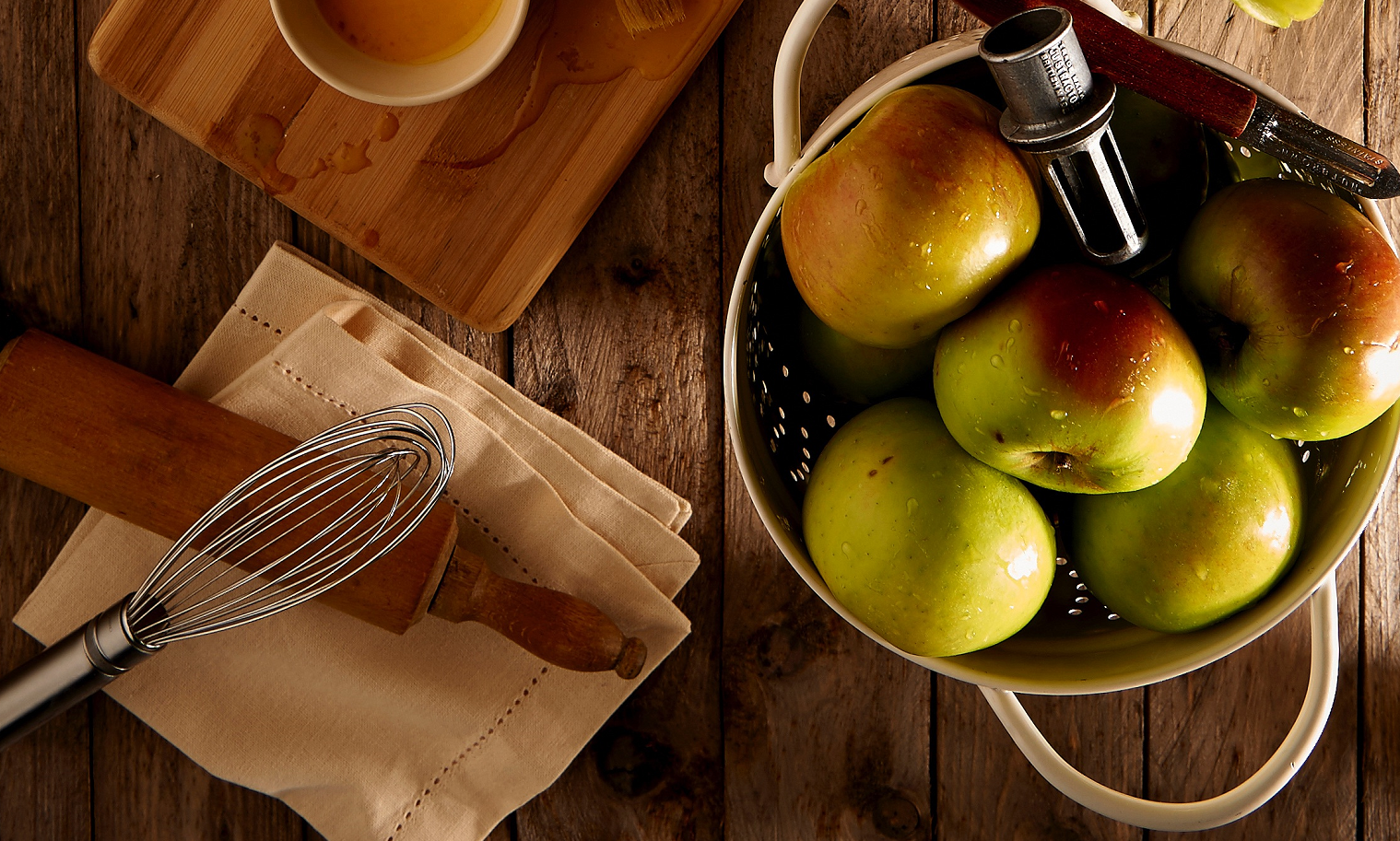 4 cups peeled, cored, sliced Granny Smith apples (3-4 medium apples)
½ cup of blueberries
2 tsp. lemon juice
3/4 cup rolled oats
1/4 cup flour
2 tbsp. brown sugar
2 tbsp. melted butter
1 tsp. cinnamon
1/4 tsp. salt
1 cup low-fat frozen vanilla yogurt
Preparation
Preheat the oven to 350°F.
Place the apples evenly in the bottom of an 11×7-inch baking dish. Use a non-stick cooking spray to coat the pan. Be sure that the apples are peeled and sliced into even slices (about a 1/8-1/4 of an inch thick.) If you want more fiber, you can leave the peel on. This will help to make sure that all the apples cook uniformly.
To complete the topping for the crisp, in a medium-sized bowl, combine the remaining ingredients except for the frozen yogurt, and stir the ingredients until the mixture resembles a coarse meal.
Once the topping is ready, use a spoon to evenly sprinkle the mixture over the top of the apples. Top the apples evenly with the oat mixture.
Place the apple crisp in the preheated oven, and bake the crisp at 350°F for 30 minutes, or until the crisp becomes lightly browned and the apples become tender. Remove the crisp from the oven, and allow it to cool for about five minutes until it is easy to spoon out of the baking dish.
Top each apple crisp serving with about two tablespoons of frozen yogurt. For portion control, you can opt to bake mini apple crisps in a muffin pan.
-By Roberta Anding, assistant professor in orthopedic surgery and registered dietitian at Baylor College of Medicine
Looking for more holiday-inspired and dietitian-recommended recipes? Check out our recipe book.