Recipe: Tacos paired with vegetables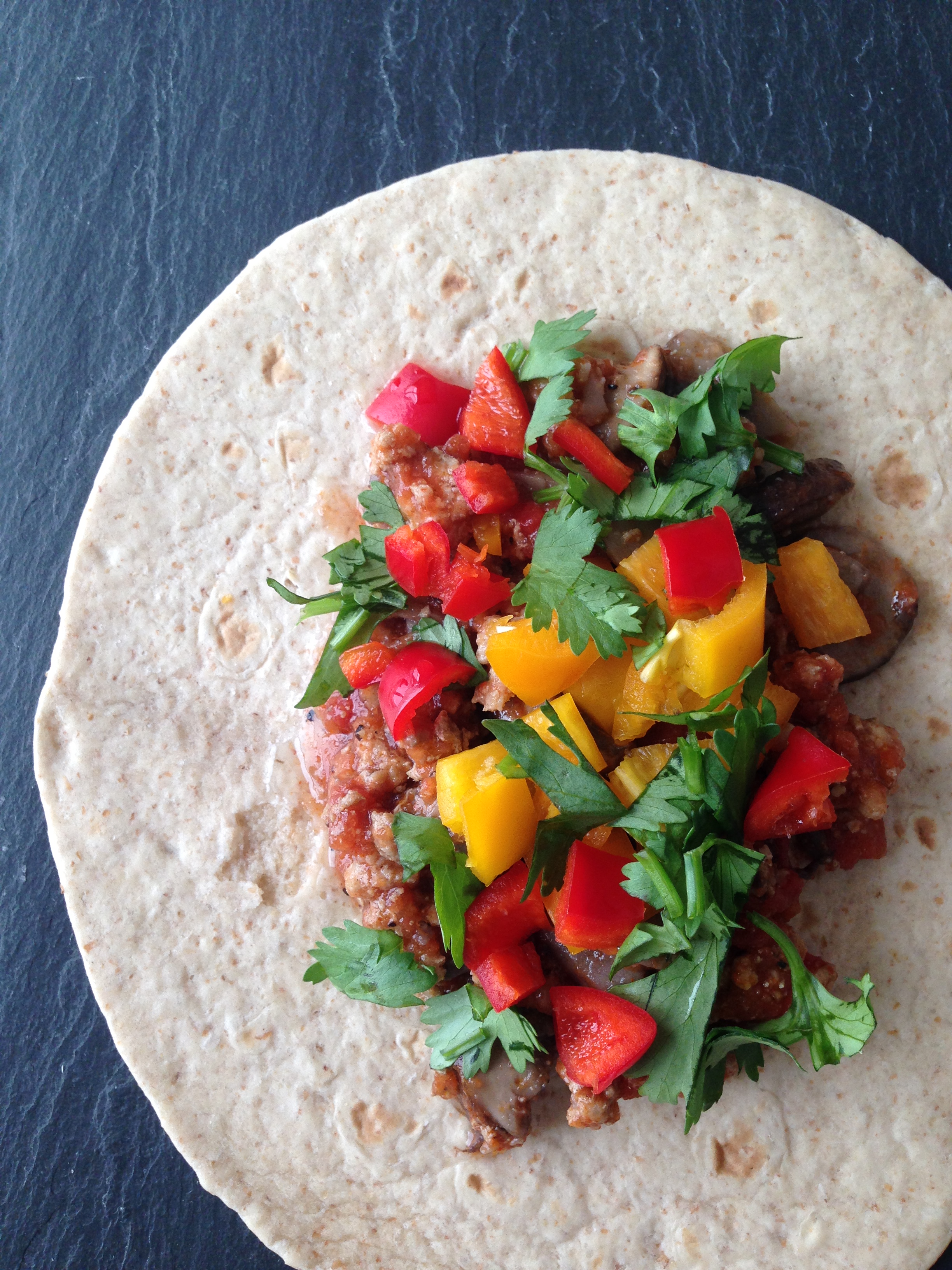 You don't have to be a vegetarian to love vegetables. I like to think of every meal as an opportunity to add more vegetables.
This recipe manages to add three– mushrooms, onions, and tomatoes – to the taco filling.
We like to serve these on either whole-wheat tortillas or in corn shells, with a topping of chopped red peppers for extra crunch, and tomato salsa for extra flavor.
In our family, we also like to add fresh chopped cilantro, which adds wonderful flavor and serves up powerful nutrients of its own.
Turkey Mushroom Tacos 
Ingredients
1 pound ground turkey, 93% lean
1 onion, chopped
8 oz. mushrooms, chopped
1-15 oz. can diced tomatoes, no salt
1 Tsp. Salt
1 Tsp. Pepper
1 Tsp. Cumin
1 Tsp. Garlic Powder
1 Tsp. Paprika
1/2 Tsp. chili powder
1/4 cup water
Directions
Heat 1 tablespoon of oil in a saucepan over medium heat. Cook turkey until browned, stirring occasionally, and drain.
Add onions, mushrooms, tomatoes, spices, and 1/4 cup water.
Cook on low for 5-10 minutes.
Serve on whole-wheat tortillas or in corn tortilla shells. If you are using shells, you can soften them by placing in 250-degree oven for 10 minutes.
Serve with salsa, chopped red peppers and fresh cilantro.
Additional Resources
Check out more recipes and health advice
Vegetarian diets: How to get sufficient nutrients
-By Dr. Rajani Katta, professor of dermatology at Baylor College of Medicine