Keep your sweet treats, cut the calories
Little tweaks can go a long way when it comes to improving a recipe. The same thing goes for making a recipe healthier.
The following tips, courtesy Baylor College of Medicine's Sugar, Heart and life program, can keep your baked goods delicious while reducing your fat and calorie intake.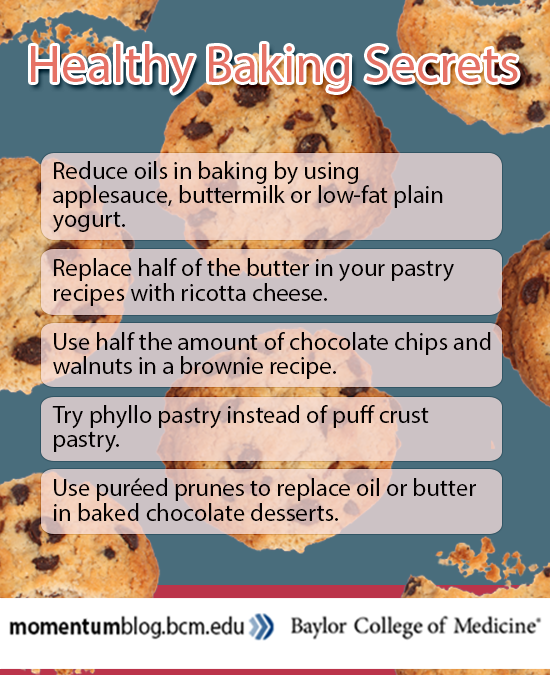 Sugar, Heart and Life is an interactive web experience for patients with diabetes and their families. It features a guide to understanding diabetes, tips for eating at home and on the go, interactive games, information on how to accurately read food labels and planning for physical activity.
Additional Resources
Check out these ingredient swaps to make a recipe healthier.
Try these dietitian-approved recipes.
Six lifestyle changes to reduce risks of cardiovascular disease.