Cytomegalovirus: What you should know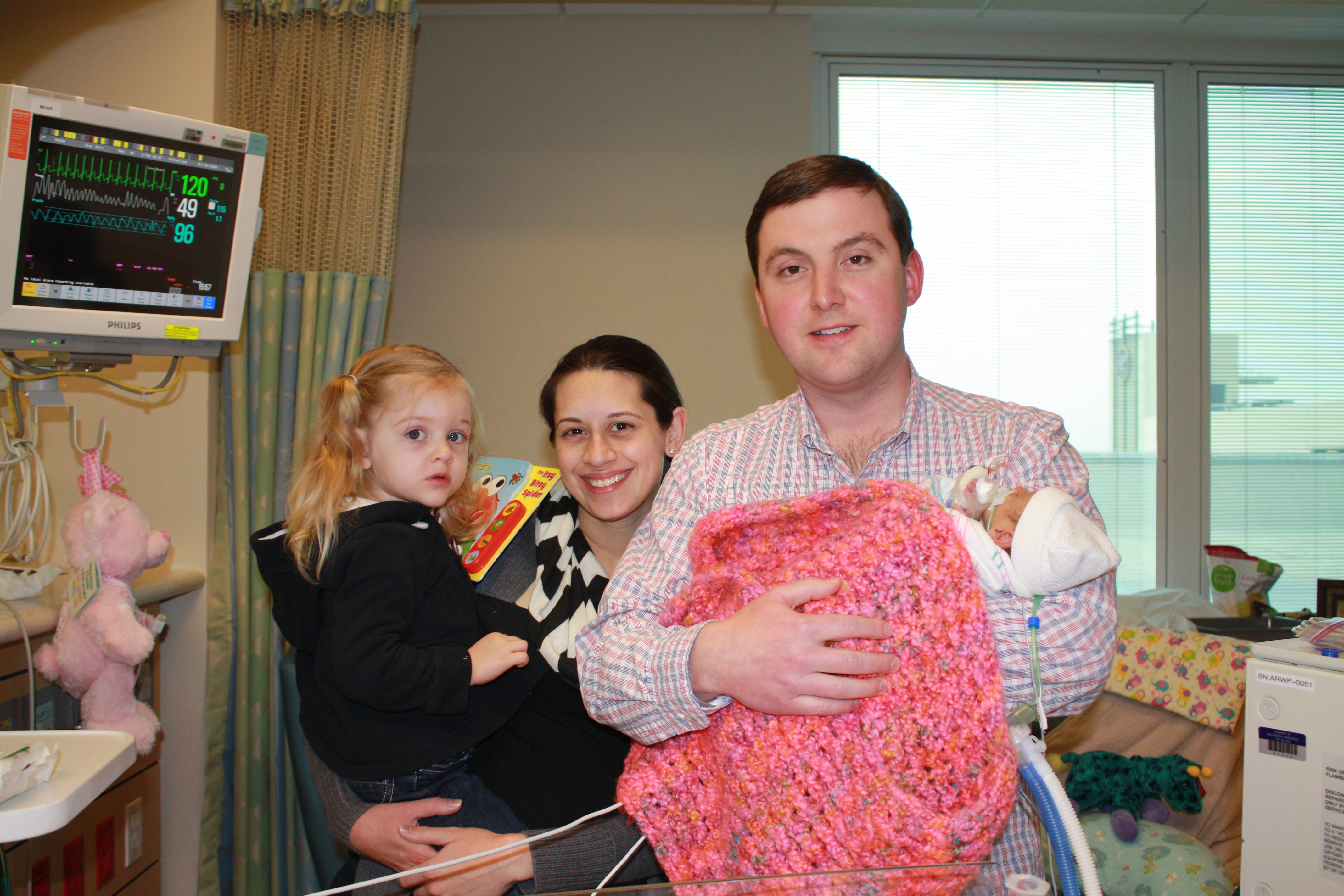 Have you ever heard of cytomegalovirus (CMV)? Odds are that you have not.
I first learned about CMV one year ago, but it was too late to undo the damage that it caused my second daughter, Madeline Leigh.
One hour after Maddie was born, my husband and I received shocking news that something was terribly wrong. This was completely unexpected since I had experienced an uneventful pregnancy without any indications of a problem.
Over the course of several gruesome days we learned that I had contracted CMV, a preventable virus, during my pregnancy, which was devastating to our baby.
Maddie suffered hearing loss, brain calcifications, liver and spleen damage, and her cerebellum (the portion of the brain that controls coordinated movement) had only formed 10 percent.
Maddie spent ten days in the NICU before we learned the devastating news that she was terminal. My husband and I made the gut-wrenching decision to bring her home on hospice care.
This is something no family should ever have to face. Maddie passed away Feb. 12, 2014 (one year ago today) after two days at home. She was only 12 days old. Knowledge about CMV and prevention measures could have prevented our tragedy.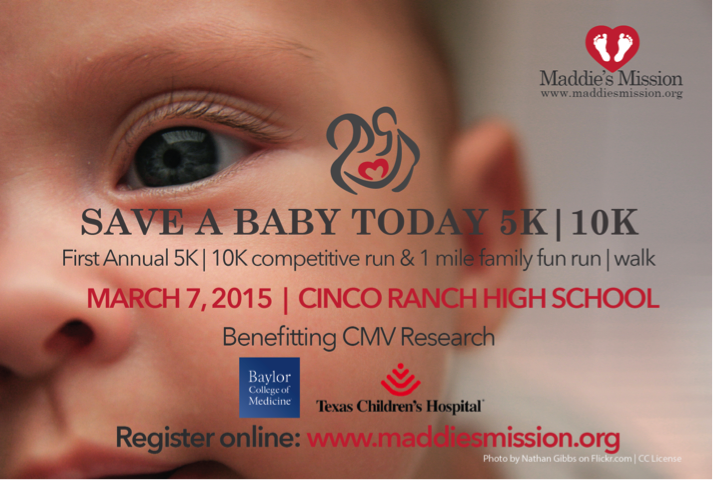 A few weeks after Maddie passed away, we founded Maddie's Mission, a non-profit organization in Katy, Texas. Our mission is to raise awareness about the harmful effects of CMV during pregnancy and to educate families about prevention measures.
Maddie's Mission sponsors CMV awareness events throughout the Houston area, distributes CMV pamphlets to doctors' offices, daycares, and moms' groups, as well as hosts fundraisers to support CMV research and education.
We are hosting our inaugural Save A Baby Today 5k/10k event on March 7 at Cinco Ranch High School in Katy. Proceeds from this event will benefit CMV Research at Baylor College of Medicine and Texas Children's Hospital.
Currently, there is no vaccine for CMV. However, with proper education about the simple hygiene precautions they can take, pregnant women have the power to reduce their risk of catching this virus.
Medical studies have shown that following three simple hygiene precautions can reduce the chance of catching CMV by as much as 50 percent.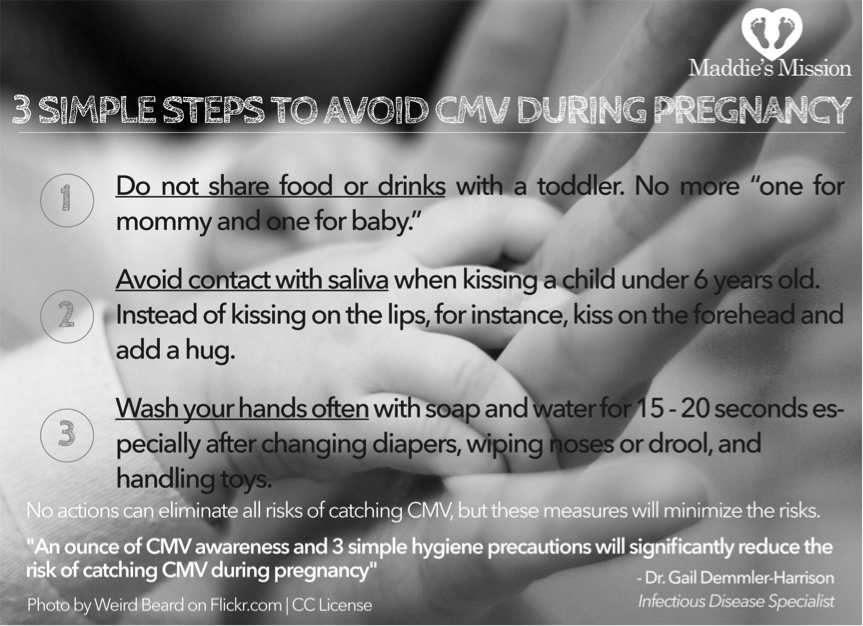 For more information about CMV, please visit:
-By Farah Armstrong