Look to the garden for your next snack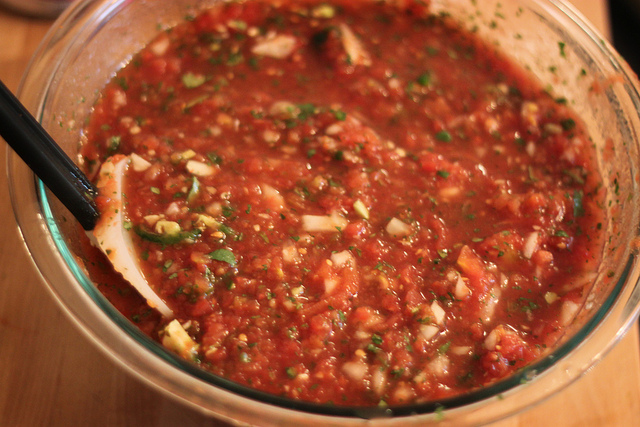 The fresh taste of summer isn't limited to fruit. Enjoy fresh produce with this salsa recipe from Baylor College of Medicine's Sugar, Heart and Life program. The recipe is full of flavor at only 42 calories per serving.
Sugar, Heart and Life is an interactive web experience for patients with diabetes and their families.
It features a guide to understanding diabetes, tips for eating at home and on the go, interactive games, information on how to accurately read food labels and planning for physical activity.
Recipe: Fresh salsa
6 tomatoes, preferably Roma (or 3 large tomatoes)
1/2 medium onion, finely chopped
1 clove garlic, finely minced
2 jalapeno peppers, finely chopped
3 tbsp. cilantro, chopped to taste with fresh lime juice
1/8 tsp. oregano, finely crushed
1/8 tsp. salt
1/8 tsp. pepper
1/2 avocado, diced (black skin)
Preparation
Combine all ingredients in glass bowl.
Serve immediately or refrigerate and serve within four to five hours.
Additional Resources
Looking to indulge in some snacks? Our nutrition experts have swaps to make your snacks healthier.
Check out these dietitian-approved recipes.