6 Lifestyle changes to reduce risks of cardiovascular disease
Taking care of your heart and watching blood sugar can be hard in a world with fast food dollar menus, holiday dessert tables and hours spent sitting at a desk. But new lifestyle choices can help curb the effects of unhealthy habits.
"In some cases, lifestyle changes can help eliminate the need for pharmacologic therapy to treat certain risk factors such as high blood pressure, cholesterol and blood sugar," said Dr. John Farmer, professor of medicine – cardiology at Baylor College of Medicine.
One tip is to watch one's diet. Consuming less saturated fats, alcohol and drinks with added sugar while increasing the amount of nutrient-rich foods such as fruits, vegetable and fiber is recommended.
See Farmer's advice below for six more lifestyle changes that can help reduce the risk of cardiovascular disease.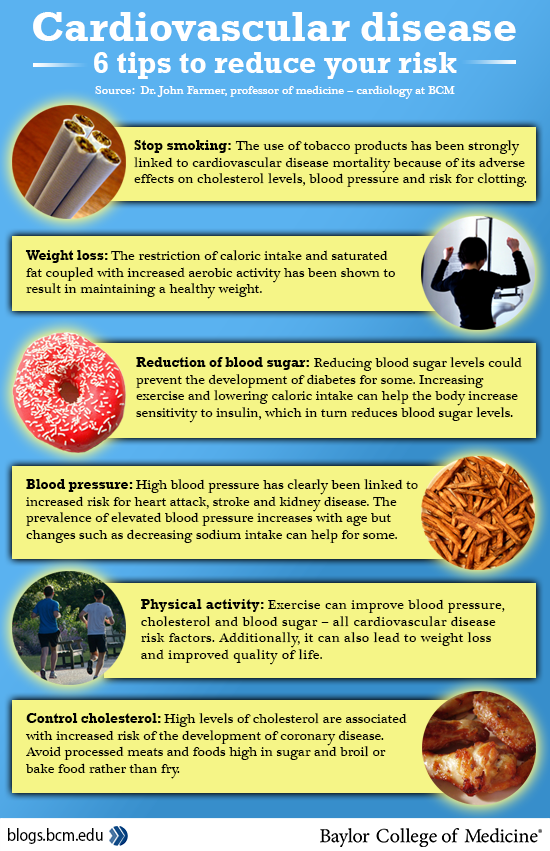 Read the related news release.
More on heart health and diabetes
-By Andy Phifer