Seven tips to help reduce the effects of stress
From every day decisions to major life changes, there are a number of factors that can lead to stress. Dr. Asim Shah, professor in the Menninger Department of Psychiatry and Behavioral Sciences at Baylor College of Medicine and chief of psychiatry at Ben Taub Hospital, says small amounts of stress can be desired, beneficial, and even healthy.
"Positive stress can help improve motivation, adaptation, and reaction to your environment," he said.
However, excessive amounts of stress can increase the risk of strokes, heart attacks, ulcers, and mental illnesses such as depression. According to the American Psychological Association, almost one-third of adults say stress has a strong impact on both their physical and mental health. Shah recommends seven ways you can help reduce the effects of stress in the infographic below.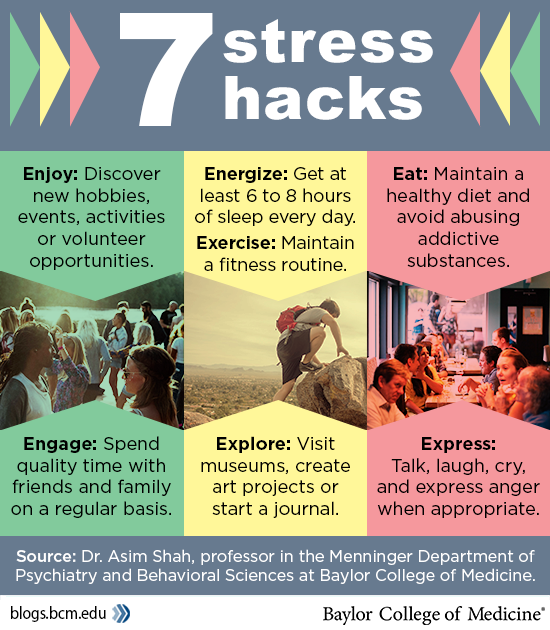 Additional Resources
Stress: Coping with it and leading a more balanced life