Throwback Thursday: Don't Turn Around…
You know that feeling like you're being watched? You're focused on a task, you realize you haven't looked around in a few minutes and you wonder… "Am I still alone?" And as long as you don't turn around, you won't see the monster behind you?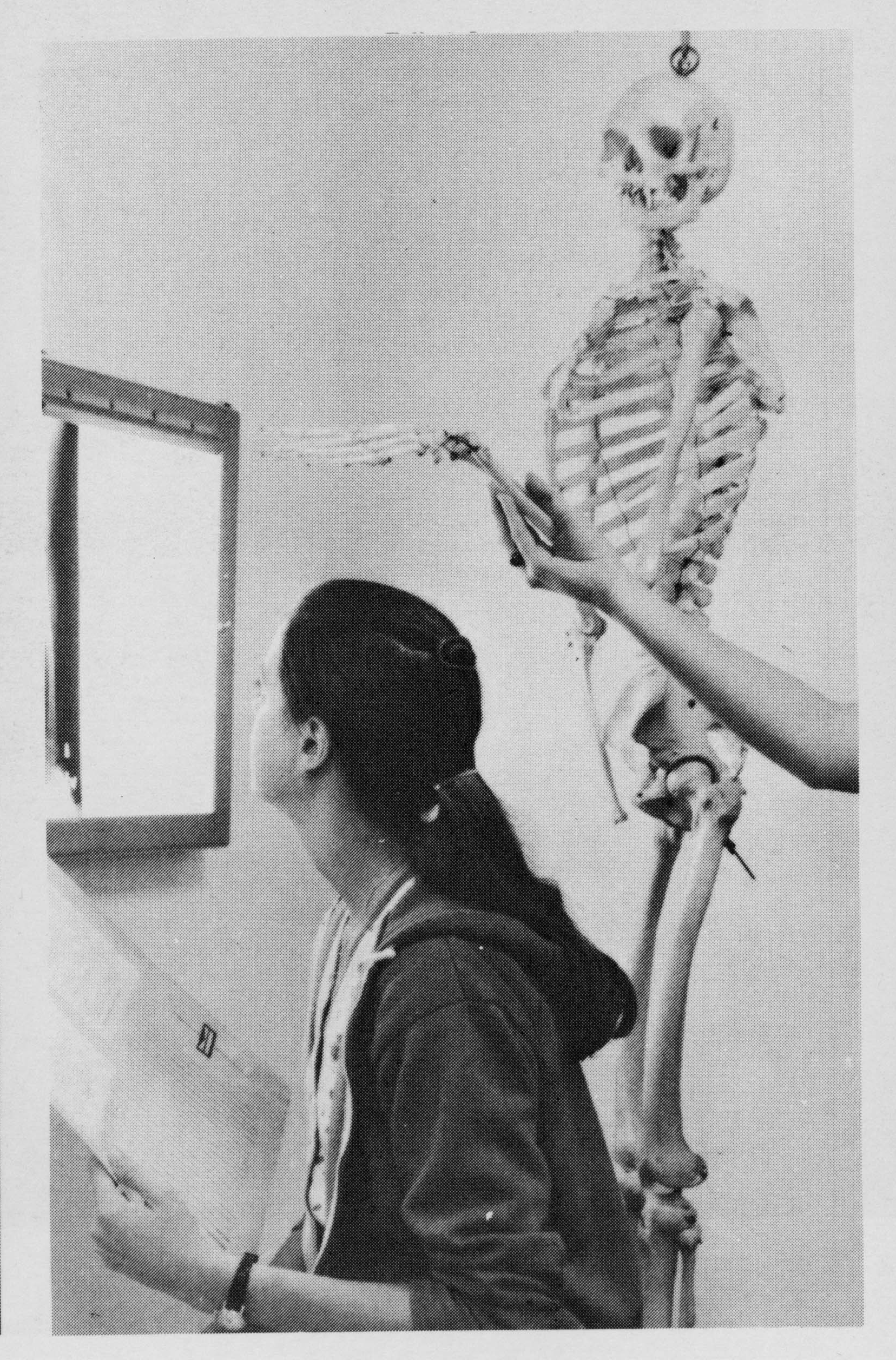 This medical student studying an X-ray probably has that feeling right now in this picture from the 1982 Aesculapian yearbook, courtesy Baylor College of Medicine Archives. Thanks to a prankster, while she's distracted by an X-ray, a skeleton model is creeping up on her. Don't turn around!
Medical students really love playing with skeletons, don't they?
-By Andy Phifer