Lentil stew recipe filled with nutrients, great taste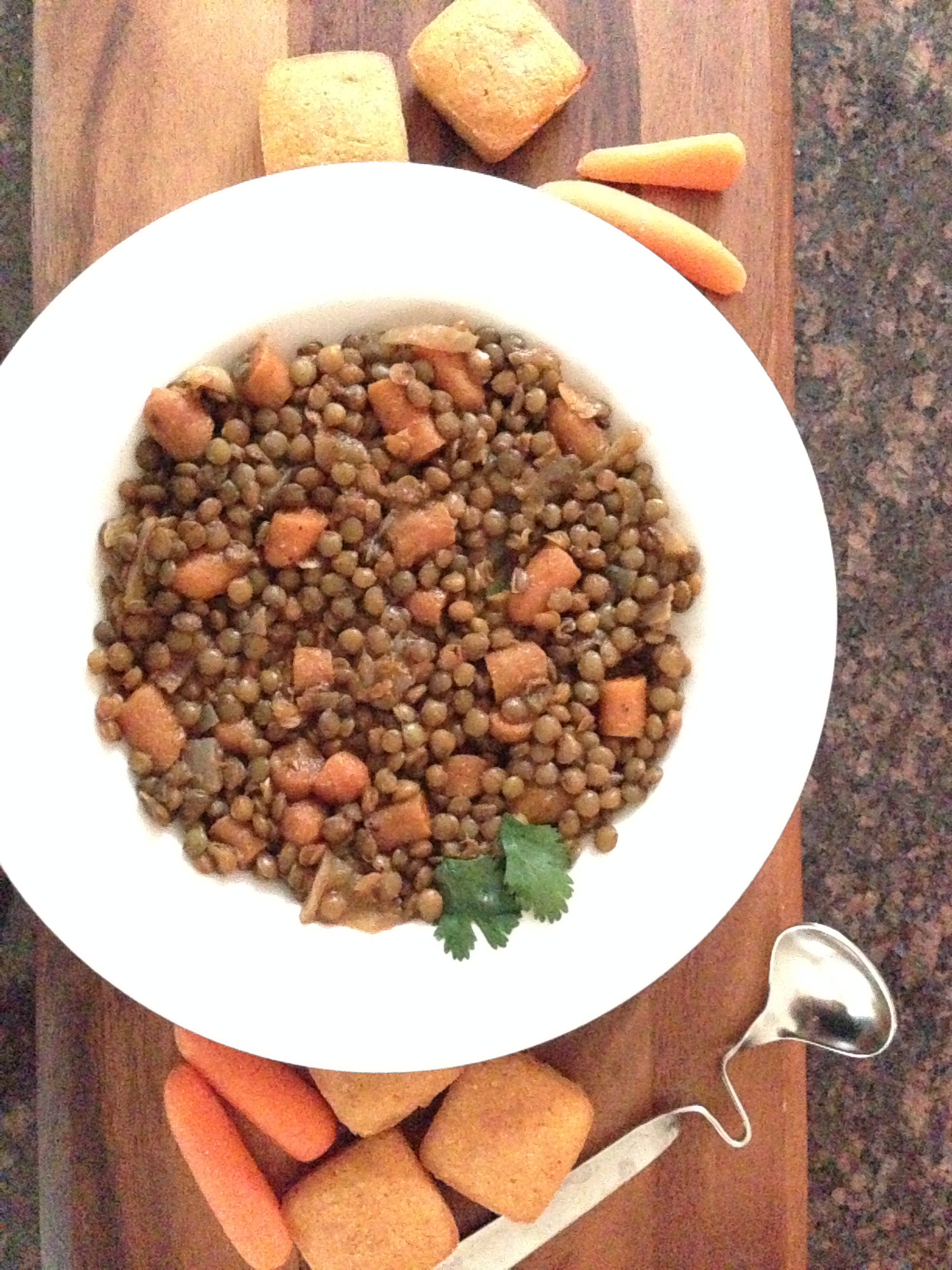 Looking for a healthy stew that provides a nice nutritional boost? Try this savory lentil stew, which can be served as a first course or as a side dish. It also works well as a main dish for vegetarians. We like to serve ours with fresh-from-the-oven cornbread.
Why are lentils considered such a powerhouse of nutrition? They're a type of legume, along with beans and chickpeas, and are known for being high in protein. They're also high in fiber, which is good for overall health and makes for a filling meal.
Lentils also contain a number of powerful nutrients, including iron and folate.
A 2012 study published in the Archives of Internal Medicine studied the effects of adding legumes to the diets of diabetics. Eating an extra cup of legumes daily led to improvements in blood sugar, cholesterol, and triglycerides. Not bad for a cup of lentil stew.
Savory Lentil Stew
Ingredients
2 tbsps. vegetable oil
1 onion, diced
2 carrots, chopped
1 cup French green lentils
4 cups water
1 tsp. salt
1/2 tsp. each: thyme, black pepper, garlic powder
1/4 tsp. cumin
2 tsps. soy sauce [low-sodium]
2 tbsps.. tomato paste
Directions
Heat oil on medium-high heat.
Sauté onions and carrots until onions are translucent.
Add lentils and water.
Add spices, soy sauce, and tomato paste.
Bring to a boil, then reduce heat and simmer, covered, for 20 minutes.
Want more new recipes? Check out other dishes I've shared on Momentum.