San Antonio Breast Cancer Symposium wraps up 37th annual meeting
The San Antonio Breast Cancer Symposium wrapped up its 37th annual meeting on Saturday.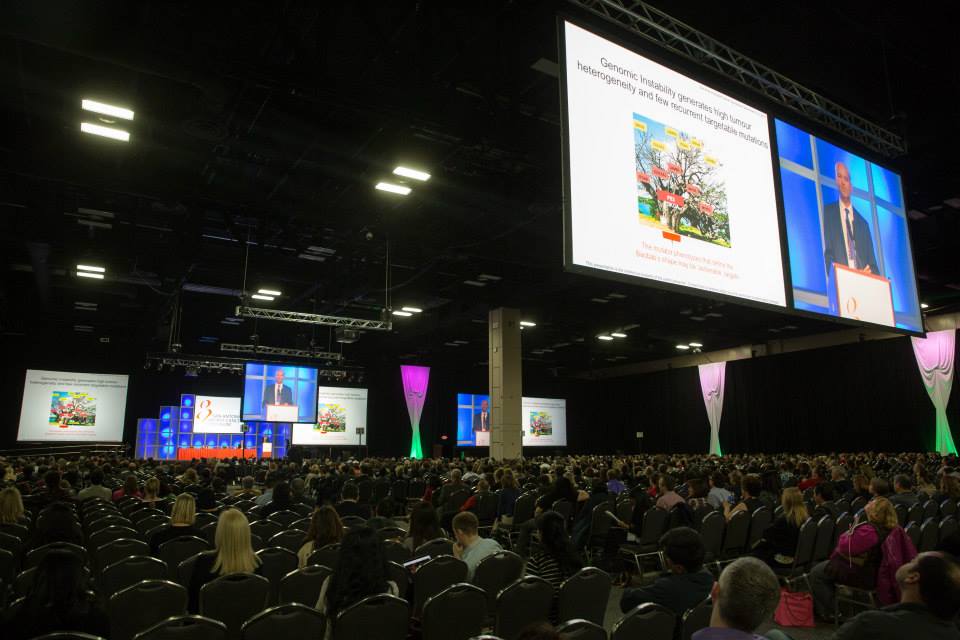 Jointly sponsored by Baylor College of Medicine, the American Association of Cancer Research and the Cancer Therapy & Research Center at the University of Texas Health Science Center San Antonio, the meeting drew more than 7,500 clinicians, scientists, advocates and journalists from around the world to discuss the latest information in basic, translation and clinical breast cancer research including an important clinical study led by researchers in the Lester and Sue Smith Breast Center.
The symposium highlighted important clinical research, including new results in trials of adjuvant (applied after initial treatment to suppress tumor formation, such as chemotherapy) and neoadjuvant (treatment given before first main treatment to shrink tumor) therapies. There was a particular focus on endocrine and targeted therapies, and research that harnesses the immune system to treat cancer. Also, exciting studies unveiled new clues on the mechanisms and pathways that may provide new targets and predictive factors.
Baylor plays a major role in the planning of the conference – known as the largest and most prominent breast cancer meeting in the world.
Baylor's Duncan Cancer Center Director Dr. Kent Osborne has served as co-chair of the meeting since 1992 when he was on faculty at the University of Texas Health Science Center San Antonio. Baylor has served as a sponsor since 2005.
This year, Baylor faculty helped lead the meeting with multiple faculty members moderating roundtable discussions and educational, basic and general scientific sessions.
Dr. Matthew Ellis, director of the Lester and Sue Smith Breast Center at Baylor, led one of only three special lectures given during the meeting. Ellis, a pioneer in the genomics and molecular profiling of breast cancer, discussed the navigation of the "therapeutic roadmap" based on data available on mutated genes that contribute to cancer development.
Osborne concluded the meeting Saturday morning by moderating the "Year in Review," a discussion that brings together a panel of distinguished experts to report a culmination of major developments in the field during the past year.
Additional Resources
See more photos from the symposium.
Lear more about the San Antonio Breast Cancer Symposium.
Study suggests chemo-free treatment option good for HER2-positive breast cancer patients.
-By Glenna Picton