Tips to incorporate fitness into your daily routine
Has the pandemic changed the way you approach fitness? If your routine has been interrupted, there are many ways to add exercise to your daily life.
Dr. Irvin Sulapas, a primary care physician and assistant professor of family and community medicine at Baylor College of Medicine, recommends the following tips for daily exercise and fitness.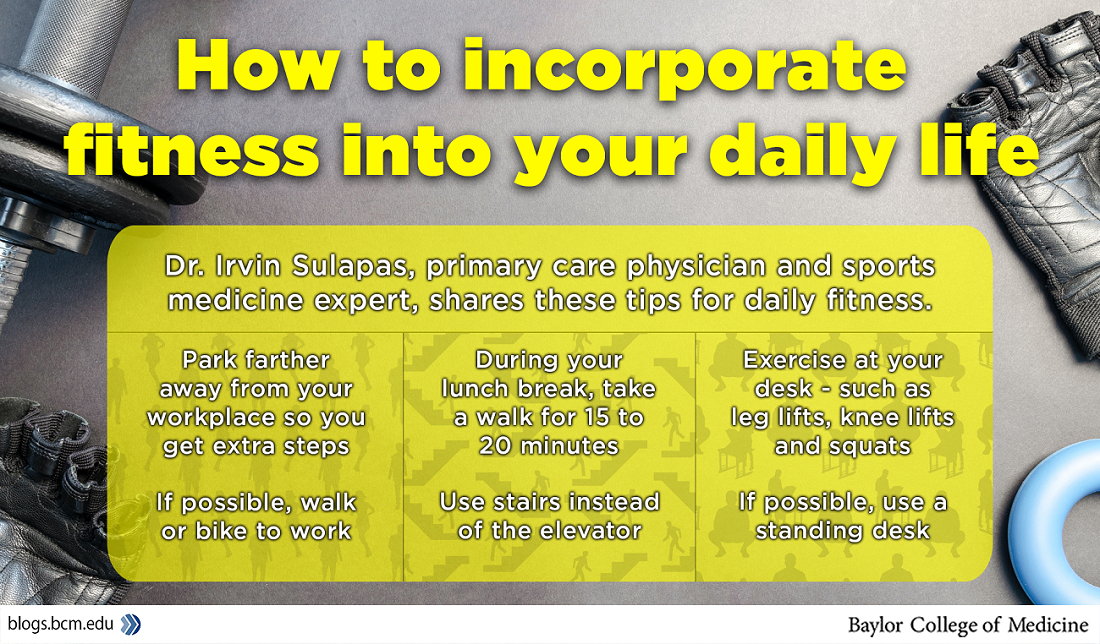 Learn more fitness tips and see services at Baylor Family Medicine.
-By Andy Phifer and Nicole Blanton