Hearing loss: Tips for effective communication
Loud conversations at holiday parties and gatherings are inevitable. But before you exchange gifts or celebrate the New Year with friends and family, remember to consider those around you who are hearing impaired.
Dr. J. Connor Sullivan, an audiologist at Baylor College of Medicine, shares tips to ensure loved ones with hearing loss are included in the conversation.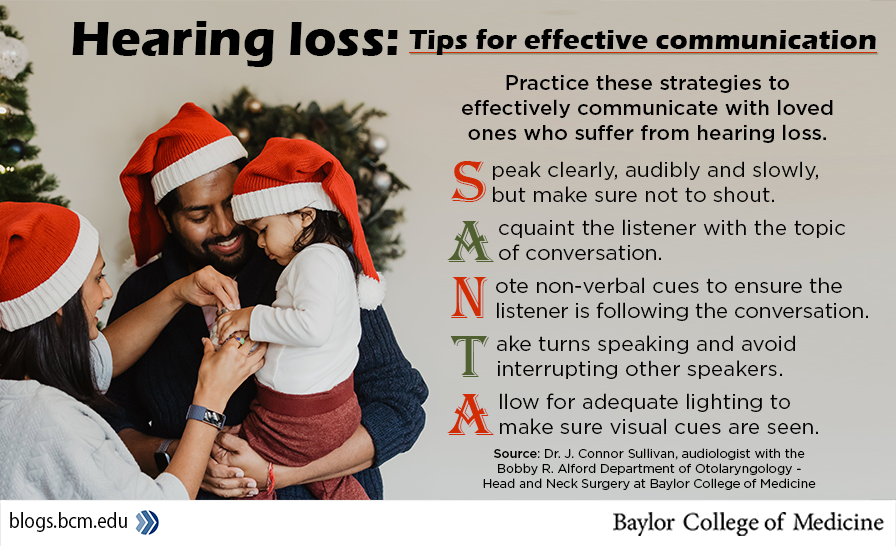 Additional Resources
Learn about Audiology Services at Baylor or call (713) 798-5900.
Hearing loss: How modern treatments, technology can help
How to respectfully engage in stressful conversations
-By Andy Phifer and Nicole Blanton