Kick off fall with these healthy recipes
The first day of fall will be here in less than one week. As we look forward to (hopefully) cooler temperatures and fall foliage, it's not too early to start cooking up some fall-like treats.
Check out these dietitian-approved recipes from experts at Baylor College of Medicine.
DIY trail mix
At 170 calories per serving, this high-fiber trail mix from the Culinary Health Education for Families program at the Children's Hospital of San Antonio is an easy, filling snack to make at home and eat on the go.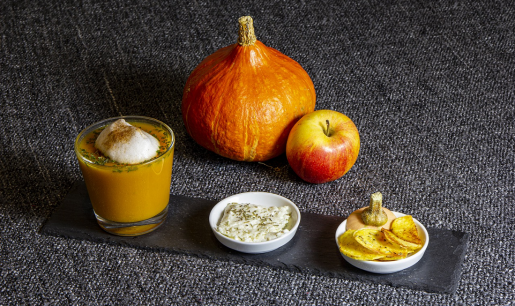 Pumpkin chia oatmeal

Rather than letting your leftover pumpkin go to waste, consider this pumpkin chia oatmeal recipe. This fiber-rich oatmeal contains 209 calories per serving and takes less than 20 minutes to prepare.
Oatmeal cookies
At 35 calories per serving, these oatmeal cookies are a treat without indulging. They also require few ingredients and take under 30 minutes to bake.
Honey-cinnamon carrots
Cinnamon is a popular spice, but it also has important health benefits, including antioxidants and the potential to decrease cholesterol. Check out this honey-cinnamon carrots recipe from Kristi King.
Additional Resources
Kick off fall with these pumpkin-based treats!
Seasonal take on your favorite dip: Pumpkin hummus
See more dietitian-approved recipes.