Vulnerability is probably humanity's greatest asset. From the pre-COVID era to the present milieu of fear and mistrust, I have found comfort in the quixotic pursuit of normalcy. Authentic relationships and empathic communication formed the crux of medicine before COVID, and a recent experience taught me that those values still prevail.
Admitting pregnant, Bangladeshi women to the hospital is bittersweet. On one hand, I get to practice my Bengali vocabulary and explore oddly specific fish recipes. On the other haath (Bengali for hand), as a male family medicine resident, faith-based norms frequently replace me with a female obstetrics colleague.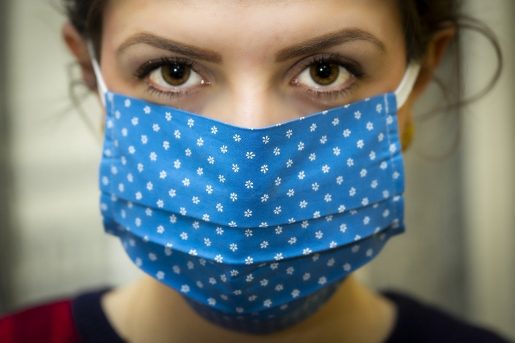 On a particular spring day, our public hospital launched a new strict visitor policy. Although this patient was permitted a plus one into her exclusive labor and delivery suite, her new husband and mother were taking ages to resolve their hierarchy. As the precipitous delivery expelled societal expectations and idle chat from the room, tearful joy and heartfelt gratitude hurtled in. I felt especially lucky to participate in this childbirth.
Atop the usual anticipation of a delivery, I dreaded not knowing if labor was aerosolizing and whether the Indian subcontinent was a coronavirus hotspot. More out of habit than courage, I donned every available piece of protective equipment.
Since I couldn't speak clearly in my beekeeping astronaut attire, I found myself spending most of the encounter listening to the surprisingly wise 20 something. The patient's calm tenacity amid the fearful chaos left a lasting impression on me. Instead of a doctor consoling a patient, she taught me a Bengali adage reminiscent of Viktor Frankl – "When you cannot control the world, you control your attitude."
In a field defined by compassion and knowledge, COVID has tested our tolerance of interpersonal tensions and scientific uncertainty. I felt intense vulnerability on that day. There was paranoia of viral transmission, guilt of knowledge deficits and fear of compassion limits.
After three hours together bathed in uncertainty, my patient reminded me that human fallibility and morbidity have always existed. Our strongest antidotes to that discomfort are grit and empathy.
As fellow Houstonian Brene Brown writes in Dare to Lead, "Every time we choose courage, we make everyone around us a little better and the world a little braver."
– By Arindam Sarkar, M.D., assistant professor of family and community medicine at Baylor College of Medicine