Seasonal take on your favorite dip: Pumpkin hummus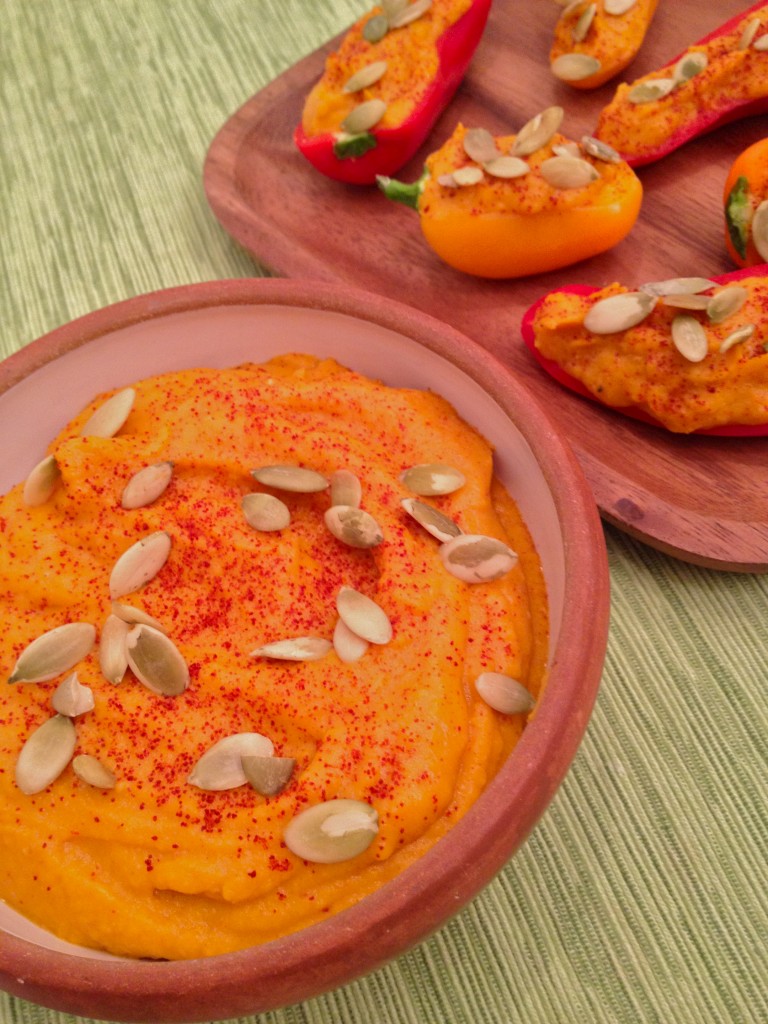 With Halloween behind us and as autumn hits its stride, it's time to indulge in all things pumpkin. Nutrient-packed pumpkin (not to be confused with pumpkin pie spice flavored treats) is low in calories and loaded with fiber.
So instead of serving hummus at your next gathering, use this recipe, courtesy of Chef Stephanie Hoban from Ripe Cuisine. Hoban shared with recipe with students taking the Choosing Health, Eating Fresh elective, commonly called the CHEF course. Her recipe is packed with vitamin A, vitamin C, fiber, and low in calories making it the perfect snack.
Hoban notes because it omits the chickpeas, the hummus is a lighter, lower calorie variation that is great for crackers or stuffed into miniature sweet peppers.
Pumpkin Hummus
Ingredients
1 can (15 ounces) pumpkin puree
2 cloves garlic, smashed
5 – 6 tsps. lime juice
4 tsps. tahini paste
1/2 tsps. cumin
1/2 tsps. paprika
1/2 tsps. white miso paste
1/2 tsps. salt
Garnish (optional, but recommended): Paprika and pepita seeds
Directions
In a work bowl of a food processor fitted with a steel blade combine all ingredients and process until smooth. Adjust seasonings to taste. Recipe makes about 1 1/4 cup.
Additional Resources
Check out more dietitian-approved recipes.
See more of Chef Stephanie's creations.