New technology helps those with hearing loss stay connected
In an increasingly fast-paced and technology-based world, people with hearing loss have struggled with staying connected to those around them due to hearing aids that are not directly connected to cellular devices.
"Previously, hearing aids weren't able to connect to your Bluetooth mobile device without a streamer, a device worn around the neck to connect smart phones or TVs to hearing aids, or a neck loop that you always had to have on you," said Dr. Lauren Placke, audiologist at Baylor College of Medicine. "Now there are hearing aids that allow you to directly connect to cellular devices without having to wear something on your person."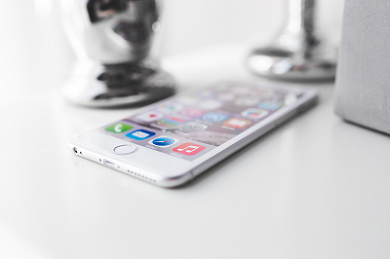 Patients who use these hearing aids can take advantage of the wireless technology and use it to help improve their hearing, specifically on the telephone.
"You can stream music and phone calls directly to your hearing aids," she said. "It is similar to the technology used in wireless Bluetooth headsets."
She said this new technology is also available in bone-anchored hearing aids and cochlear implants, with the use of a streamer. Those with more severe hearing loss that requires surgical intervention can also take advantage of this wireless technology.
Patients interested in the direct connect Bluetooth wireless hearing aids need to have an iPhone or Android cell phone. However, there are other options for wireless connectivity for older models of cellphones.
"Hearing aids aren't what they used to be," said Placke. "There are a lot of options for people with various degrees of hearing loss and there's a solution out there for all patients."
Learn more about the benefits of direct connect hearing aids in the following video.
Additional Resources
To schedule a visit with a Baylor audiologist, call 713-798-4327 or request an appointment online.
Apps, technology help patients with hearing loss
Know the signs of hearing loss
Learn more about Better Hearing and Speech Month.