Exercise helps alleviate osteoarthritis, according to Baylor study
Exercise is a prescription for many bodily ailments, including types of arthritis. But what if the prescription hurts?
There is hope if exercise aggravates a person's arthritis, according to Dr. Grace Hsiao-Wei Lo, an assistant professor of immunology, allergy and rheumatology at Baylor College of Medicine. But first, a person must understand the specific type of arthritis they have.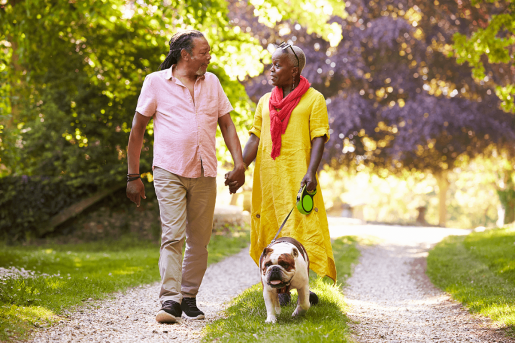 Often referred to as "wear-and-tear arthritis," Lo said most researchers discourage that description of osteoarthritis as it's not true that everyone will eventually develop it. Although older people are more at risk for the condition, it is not part of natural aging, she said.
Osteoarthritis is the most common form of arthritis, affecting more than 30 million American adults, according to the Centers for Disease Control and Prevention. Rheumatoid arthritis affects 1% of the population while about 3% of people experience gout in their lifetime, Lo said.
The key joints affected by osteoarthritis:
Hand
Thumb
Finger joints closest to the fingernails
Knees
Hips
Toes (aka bunions)
"Joints affected by osteoarthritis tend to have symptoms that are activity-related," Lo said. "(Osteoarthritis) is viewed as non-inflammatory arthritis. The more you use it, the more pain you have. With rheumatoid arthritis, the more you use it, the better it feels."
A new study published in June in Arthritis & Rheumatology led by researchers at Baylor revealed that walking for exercise can reduce the development of new frequent knee pain among people age 50 and older diagnosed with knee osteoarthritis. Walking for exercise may be an effective treatment to slow the damage that occurs within the joint, according to the paper, which was co-authored by Lo.
Among the participants who did not have "frequent knee pain" at the beginning, 37% of people who did not walk for exercise developed frequent knee pain over the four year-study, Lo said.
Of those who did walk for exercise, 26% developed frequent knee pain over that same period. That is risk reduction of 40% for developing regular knee pain.
In participants who had pain at the start of the study, walking for exercise did not seem to affect that pain frequency, showing that exercise intervention is needed earlier rather than later, before regular knee pain sets in.
For those predisposed to osteoarthritis, Lo recommends exercise before the joints hurt.
"It's the first evidence to show some physical activity will help prevent some symptoms," she said. "It's fabulous that (walking is) free. You don't have to pay for it, and you don't need any specialized equipment to participate in it."
There are certain sports, like football and other contact activities, that can predispose a person to osteoarthritis, so it's important to talk to a certified trainer at a gym before starting any fitness regimen.
And while running is often blamed for causing bad joints, there is no evidence showing the sport causes more knee pain than any other regular activity.
Swimming and other water-based activities, as well as bicycling, are activities that are not load-bearing on the joints, she said. There is some evidence that exercises like quadriceps strengthening can sometimes help alleviate symptoms.
"Walking is the low-hanging fruit," Lo said. "It is the one treatment that seems to have both a benefit for symptoms and preserving the structure of the joint in osteoarthritis. It also has the added benefit of providing benefit for cardiovascular health, diabetes, obesity and some cancers."
By Julie Garcia