Celebrating World Autism Awareness Day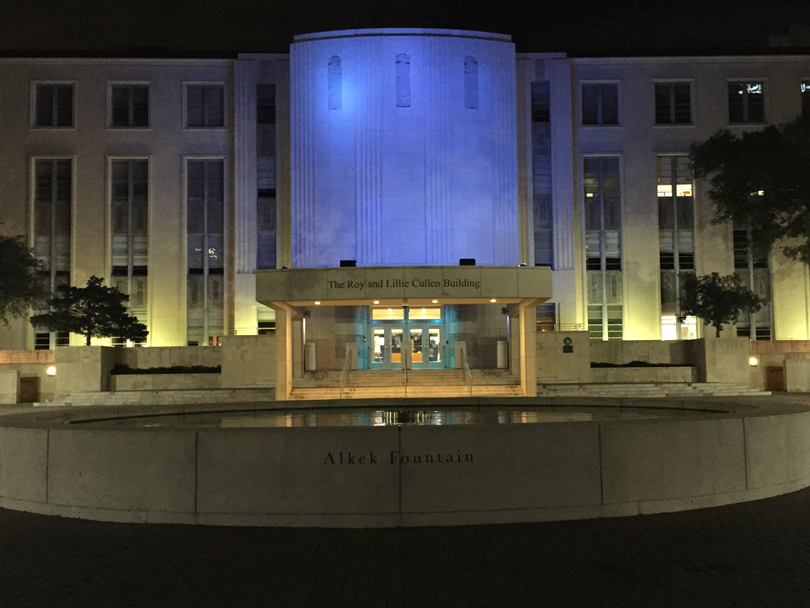 April 2 is World Autism Awareness Day, and we want to recognize and acknowledge those who are on the front lines battling and treating autism spectrum disorder.
Baylor College of Medicine has again joined Autism Speaks in their Light It Up Blue campaign to shine a light on autism.
According to the Centers for Disease Control and Prevention, about 1 in 68 children have been diagnosed with autism spectrum disorder. From personal journeys to autism research, here are some resources and insights to help raise autism awareness.
Autism Awareness: Insights and research
Dr. Arthur Beaudet, Henry and Emma Meyer chair and professor of molecular and human genetics at Baylor College of Medicine, highlights the increase in autism occurrences and why a newly discovered genetic mutation may provide a clue to understanding how to treat – and potentially prevent – a form of autism that has become prevalent.
Myths about autism and vaccine spacing
Dr. Peter Hotez, dean of the National School of Tropical Medicine at Baylor, addresses some of the common myths regarding the relationship between vaccines and autism. He also discusses why vaccine spacing is a "dangerous practice."
Finding tools for families with autistic children
Parents of children with autism often acquire information on the disorder from a variety of sources. Dr. Sherry Vinson, assistant professor of developmental pediatrics at Baylor, shares several reliable and accessible resources for families with autistic children.
The autism journey: One family's story
For many families, coping with an autism diagnosis can be an extremely difficult and trying time. One parent illustrates her and her son's journey and how Dr. Arthur Beaudet has helped them better understand the disorder.
Additional Resources
Visit Autism Speaks to learn about World Autism Awareness Day.
Read more about autism on Momentum.
–By Nicole Blanton