Throwback Thursday: New World Order
This weekend, millions of wrestling fanatics around the world will tune in to WrestleMania 32. The first WrestleMania was in 1985, and who could forget the performances of legends like Andre the Giant and Hulk Hogan?
Hogan later formed the wrestling group New World Order (NWO) with Scott Hall, Kevin Nash and Sting. No, not that  Sting. This Sting.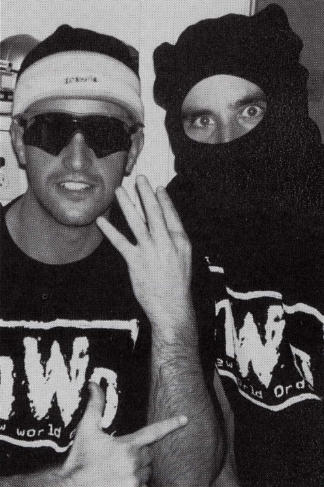 Even though NWO isn't prominent anymore, these Baylor College of Medicine students did a pretty good job of imitating the group in the above photo from the 1998 Aesculapian yearbook, courtesy of the Baylor College of Medicine Archives. If you are one of the "NWO members" pictured, we would love to know!
Do you have an all-time favorite wrestling superstar or stable? Share your thoughts in the comments below.
-By Nicole Blanton