Throwback Thursday: The rest of the story
Back in April of this year we featured this interesting picture and wondered what was going on. We wanted to know more about those people.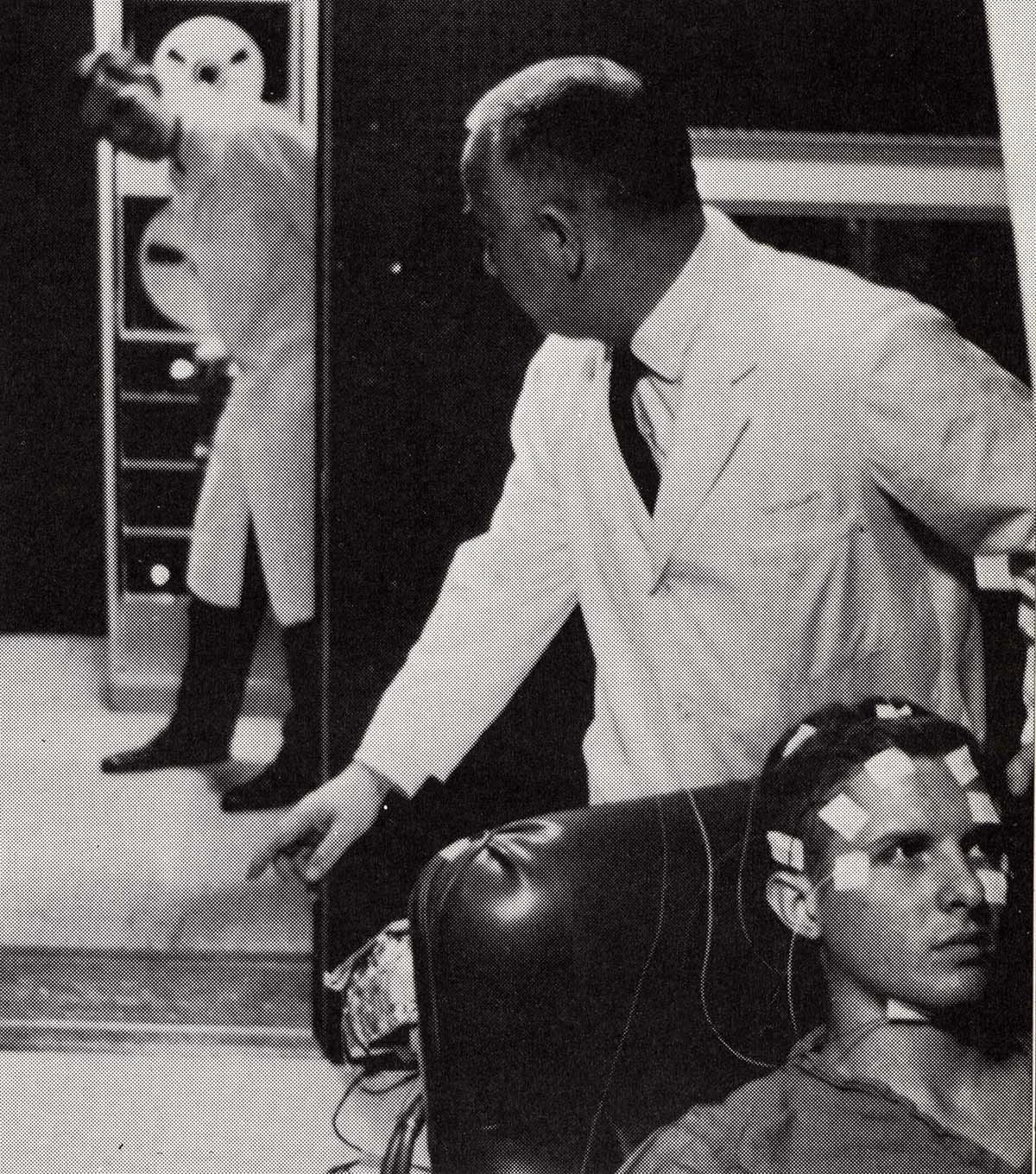 Luckily, we got some information from one of our faculty members, James Frost Jr., M.D., professor of neurology-neurophysiology in the Jan & Dan Duncan Neurological Research Institute. A colleague recognized the men in white coats in the picture and sent our blog post to Frost, who gave us the story.
"This picture was taken around 1963-4, about the time I joined the department as an instructor," Frost said. "The Neurophysiology Section was located in the basement of (Houston) Methodist and the lab shown in the picture was the Space Neurobiology Laboratory.  We were conducting a project funded by NASA to compile a normative EEG library that could be used as part of the astronaut selection process.  Extensive EEG studies, which included multimodal stimulation and sleep, were done on 200 Air Force members."
The two men in white coats are Peter Kellaway, Ph.D., standing by the seated Air Force member and Robert Maulsby, M.D., peering around the corner.
"Dr. Maulsby was the director of the project and was assisted by Drs. Morton Low, Richard North, Meyer Proler and myself," Frost said. "Of course, Dr. Kellaway, the head of our department, was also involved and was the overall director of the project."
So now we know the rest of the story.
If you've been around Baylor College of Medicine for a few decades, or if you're a history buff with knowledge of Baylor's past, feel free to browse our Throwback Thursday archive to see if you know more about the photos we post. We'd love to hear from you. Just send an email to pa-webteam@bcm.edu if you'd like to share.
-By Andy Phifer