On the road? Drop the junk food!
You're on vacation, and you're tired. Between the long car ride and the inevitable traveling headaches, you just want something to be easy. And what's easier than stopping at a fast food place on your way back from the beach?
It can be hard to stay health-conscious while still having fun, especially if you're away from your own kitchen.
But with a little effort and some planning ahead, Kristi King, registered dietitian with Baylor College of Medicine and Texas Children's Hospital, says you can still hold on to healthy habits.
Check out her advice below.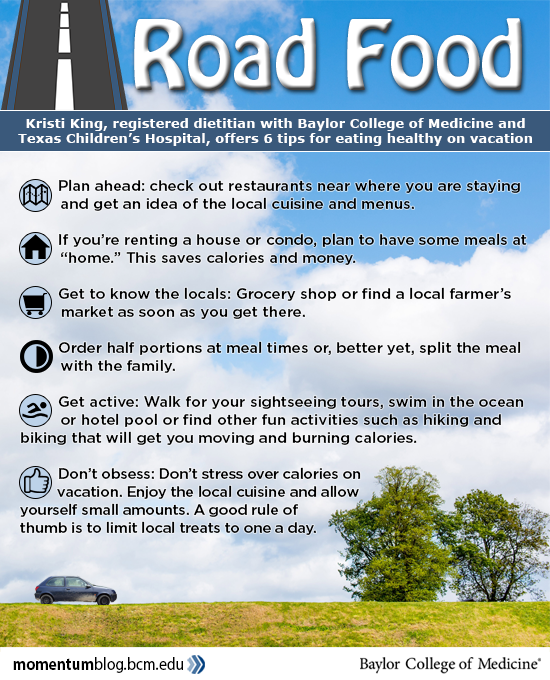 Learn more about staying healthy during your vacation.