Leadership series focuses on empowerment of women early in careers
March is Women's History Month, a time to reflect on the contributions of women in American history, including science and medicine. At Baylor College of Medicine, leaders such as Dr. Janet Butel and Dr. Huda Zoghbi have paved the way for researchers and clinicians who have followed in their path.
With the goal of providing tools to enhance leadership skills and assist with personal goals for advancement, Baylor launched the Early Career Women's Professional Development Leadership Series in May 2016. The ongoing series is collaboration within the Office of the Provost led by the Offices of Institutional Diversity and Inclusion and Faculty Development.
"This professional development offering was designed specifically for women faculty who were early in their careers. The advancement of women at Baylor has been cited as an institutional priority by our leadership and is grounded in our values," said Dr. Toi Harris, associate provost of institutional diversity and inclusion.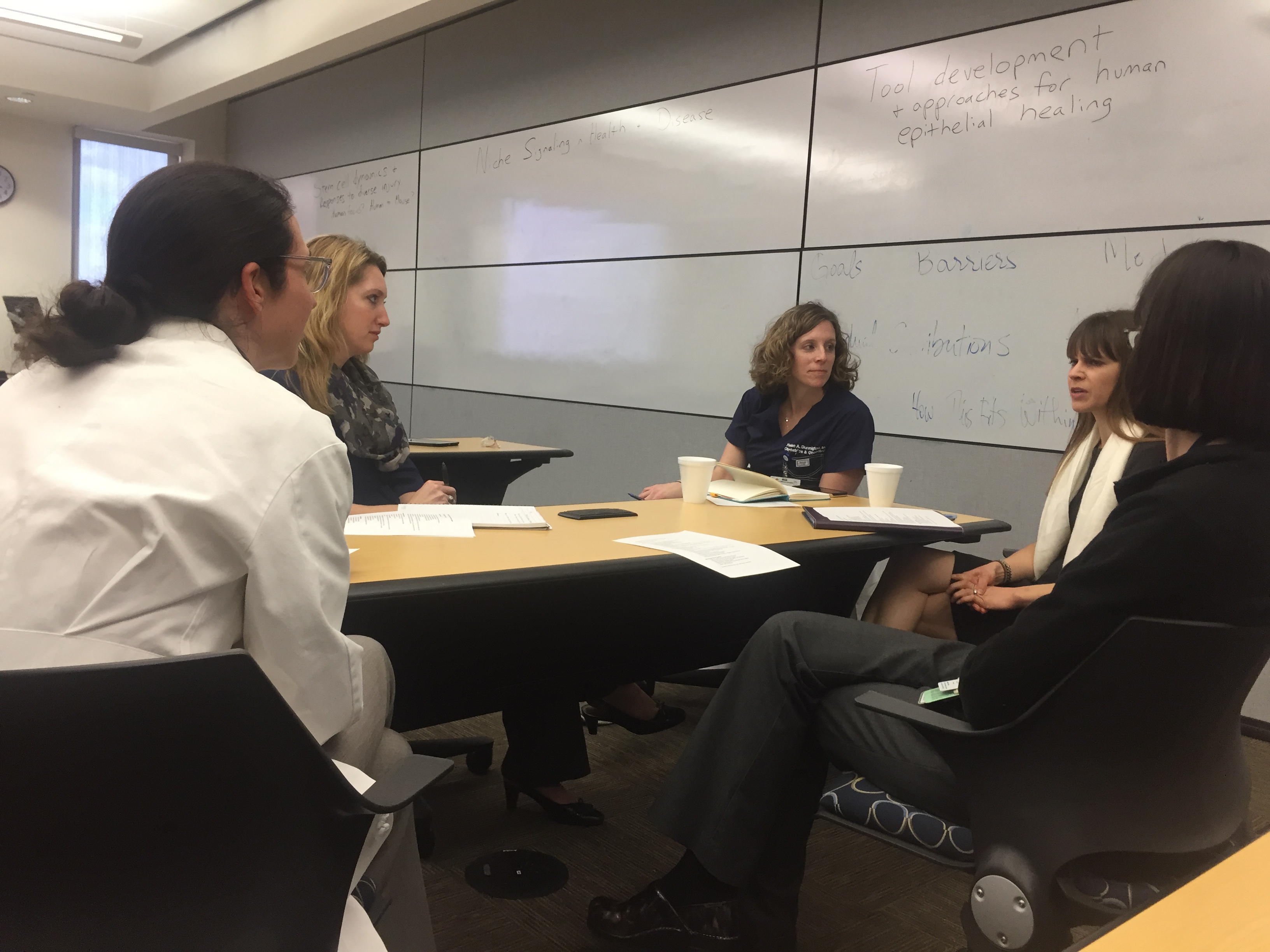 Dr. Karla Sepulveda, assistant professor of radiology at Baylor, participated in the series and says the opportunity for professional development, increased knowledge about pathways for promotion, and interactions with female physicians from other departments inspired her to learn more.
"There are super accomplished senior female leaders in the College who are a great resource for mentoring of junior faculty. They've been there and understand what challenges we are going through. They are interested in helping female faculty succeed, be engaged, and work at a place where they have the opportunity to flourish professionally," Sepulveda said.
"At the instructor and assistant professor levels, more than 60 percent of Baylor faculty members are women," said Dr. Nancy Moreno, associate provost of faculty development. "It is important to address their professional needs, enable them to experience high levels of career satisfaction, prepare them to advance academically and develop their leadership, communication and teamwork skills."
The series included four in-person sessions covering the following topics:
Building Your Network
Pathways to Promotion
Wellness Resources and Conflict Resolution
Peer Mentorship and Mentoring Circles
In addition, women faculty leaders from Baylor were invited as panelists to share their leadership and career pathway pearls.
"Your talent, skill and contributions are extraordinarily valuable," Provost and Senior Vice President of Academic and Faculty Affairs Dr. Alicia Monroe told the group during her visit to one of the sessions. "Your career is your opportunity, and this program was developed to provide additional resources."
Sepulveda is now taking action to implement the tools she learned within her department.
"Our department is in the process of forming a promotions committee to educate and prepare our faculty about the process and to identify faculty who are good candidates to apply. The group of women who participated from our department has also agreed to form a mentoring circle to encourage one another and hold each other accountable for striving to accomplish our goals."
-By Dipali Pathak