Throwback Thursday: Made Men and Women
There's lots of perks about coming to study or work at Baylor College of Medicine. The Medical Center is pleasant to walk around, there's excellent culture and diversity and Baylor's cafes have a great soup selection.
And apparently, one of the lesser-known perks is the ability to ask for a special favor from a select few string-pullers…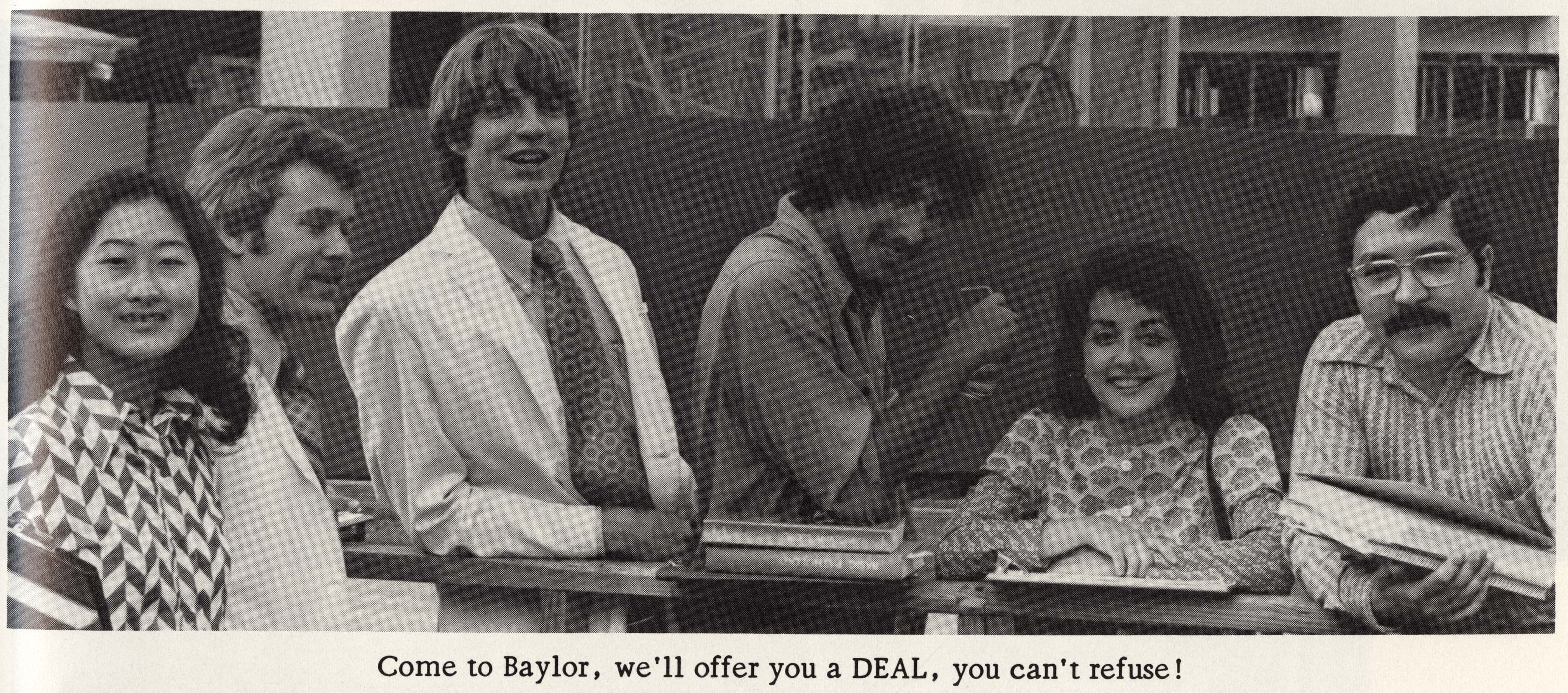 A group of amateur Mafioso look to recruit new students with a tempting offer in this photo from the 1974 the Aesculapian yearbook, courtesy of the Baylor College of Medicine Archives.
No horses were harmed in the creation of this Throwback.
–By Andy Phifer