Breast imaging same-day work up results in high patient satisfaction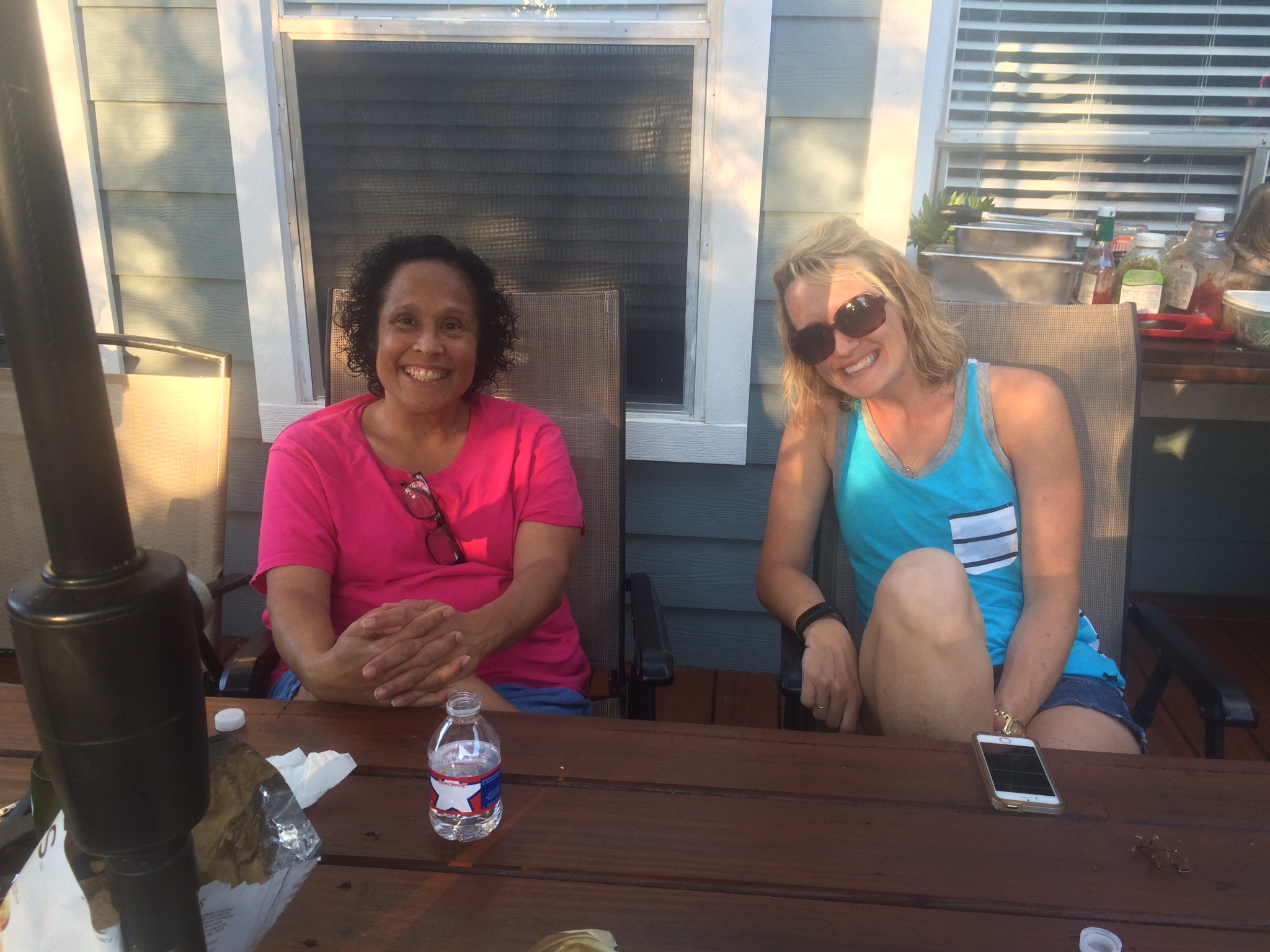 When Patricia Guerra found out her breast cancer had recurred after five years, her immediate thoughts turned to the worst case scenario – a death sentence.
Thanks to an expedited diagnostic program at the Lester and Sue Smith Breast Center at Baylor College of Medicine – where Guerra has received treatment for the past five years – within 24 hours Guerra's fears were put to rest with the news that everything would be ok.
Guerra, an Austin resident and associate professor of education and community leadership at Texas State University in San Marcos, has made yearly trips to Baylor's Smith Breast Center in Houston for her screening following her initial diagnosis of ductal carcinoma in situ, or DCIS, the most common type of non-invasive breast cancer.
"I knew something was wrong when Dr. Sedgwick (Dr. Emily Sedgwick, director of breast imaging) asked me to come back and go over the mammogram results," said Guerra. "She told me she was 85 percent sure this was cancer and asked me if I could stay and have a biopsy that same day rather than have to drive home and back again. I was so appreciative of her doing that and her kind and caring approach while conducting the procedure."
The Smith Breast Center's imaging program boasts a same-day biopsy following an abnormal screening result, which like with Guerra, helps cut down on what can be an emotional and anxiety filled time for breast cancer patients navigating the diagnostic process.
Guerra was already thinking the worst but glad to go ahead and have the biopsy, she said. "I felt like it was a death sentence."
On the way back to Austin, Guerra continued to be upset at the thought of her recurrence. "I thought about updating my will, deciding who would take care of my dog and who would oversee the current renovations I have going on in my home," she said. "I talked to family members and one thought after the other, I became more and more upset."
Within 24 hours, those thoughts were put to rest with a phone call from her oncologist, Dr. Kent Osborne, director of Baylor's Dan L. Duncan Cancer Center, an NCI Comprehensive Care Cancer Center and a physician in the Smith Breast Center.
"He called me personally, knowing how upset I was, to tell me that the cancer was not life threatening and they caught it early. The tumor was much smaller than the first diagnosis," said Guerra. "He was so kind and caring and made me feel so relieved."
Osborne helped Guerra coordinate to have her surgery done in Austin.
"This is an incredible group of people who have treated me exceptionally," said Guerra. "I'm so fortunate to only have gone through this turmoil over just a day, rather than wait the normal couple of weeks."
The same-day workup has helped the breast imaging program obtain the highest patient satisfaction rankings within all clinics at Baylor. Most recently, they received the highest scores as part of the Press Ganey results, a company that assess customer satisfaction, and ranked within the 99th percentile in the nation.
Sedgwick, who leads the breast imaging program, credits her staff and the same-day workup and breast biopsy program, a unique service in the Texas Medical Center.
"This program is very different than other breast imaging centers. In other centers, a woman may have her mammogram, come in for additional imaging on another date, and then return a third time for a biopsy," said Sedgwick. "At another institutions, this process could take up to six weeks. Baylor patients are called with biopsy results by the radiologist in within 2-3 days, and women who are found to have breast cancer are referred to breast oncology specialists in the Lester and Sue Smith Breast Center."
To schedule your mammogram, call (713) 798-1999.
This story first appeared in the June 2015 Smith Breast Center newsletter.