Is your lunchbox lacking? Tips for packing healthier lunches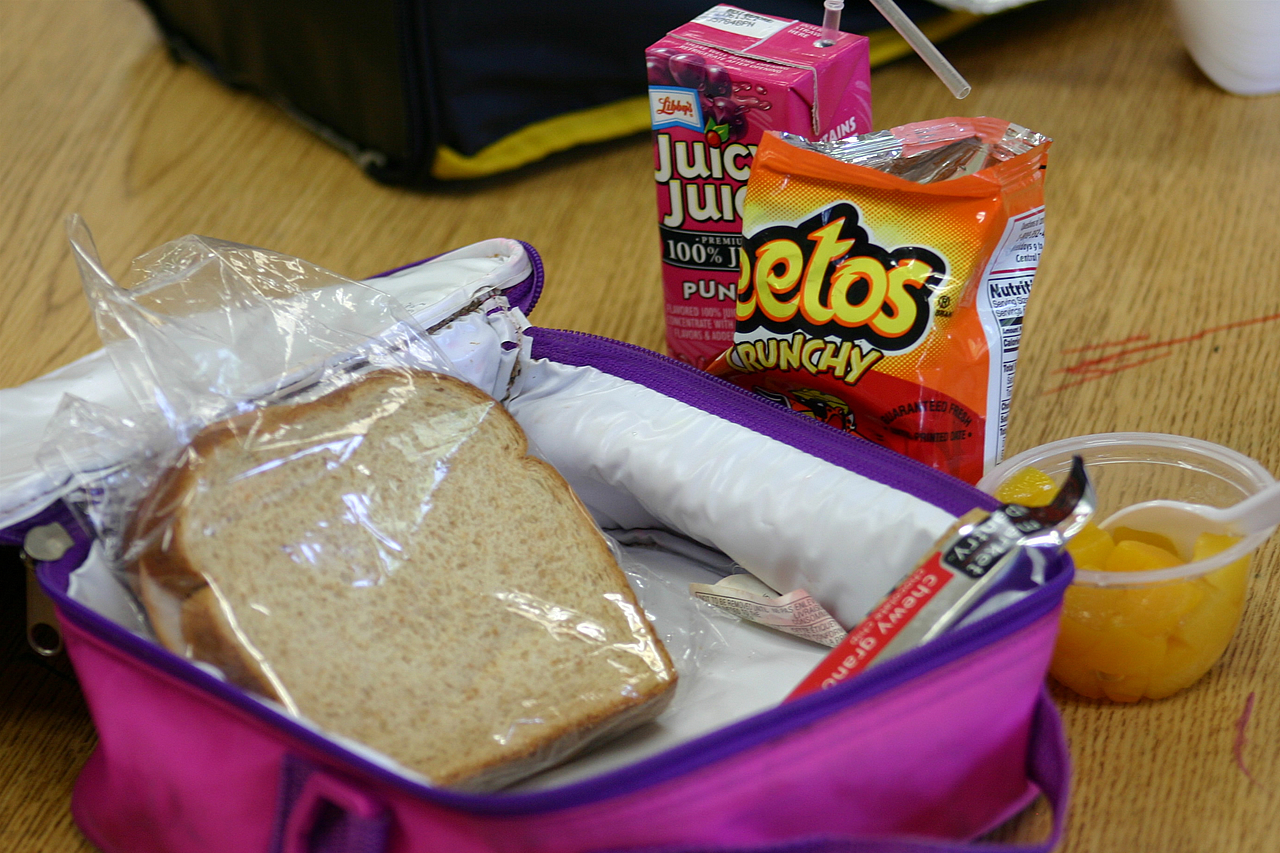 While they may be packed with love, researchers at the USDA/ARS Children's Nutrition Research Center at Baylor College of Medicine and Texas Children's Hospital found most lunches packed at home don't meet federal nutrition guidelines.
The study found that lunches from home had more sodium and fewer servings of fruits, vegetables, whole grains and milk. About 90 percent of lunches contained desserts, snack chips and sweetened beverages, which are not allowed in school cafeteria meals eligible for the National School Lunch Program.
"Most studies focus on the foods provided by the schools; but many children bring their lunches from home. Lunches from home should contain healthy foods and help children meet national dietary recommendations," said Dr. Karen Cullen, professor of pediatrics at Baylor and senior author of the study.
Improving lunch nutrition
Dr. Teresia O'Connor, assistant professor of pediatrics at Baylor, offers the following easy tips to improve nutrition when it comes to packing school lunches:
Include a vegetable every day. Consider carrot sticks with low-fat dip, lightly cooked green beans or cucumber slices in a small container.
Lunch should include a main item such as a sandwich, tortilla roll-ups, stuffed pita pocket or pasta salad.
Let them build their own sandwich. Prepare a sandwich with whole wheat bread or tortillas, turkey or ham and preferred condiments. Keep the lettuce and slice of tomato on the side for them to put on the sandwich when they eat to prevent the sandwich from getting soggy.
Make sure every lunch contains fruit. Identify your child's favorite fruit and mix in different fruits for variety.
Skip packing a dessert every day. Pick one to two days a week to pack a special treat, such as one cookie, small brownie or granola bar.
Have your child buy milk from school and pack a bottle of water. Avoid sending sodas and sweetened fruit drinks.
Additional Resources
Study finds school lunches from home not up to national standards.
Get more tips for packing nutritious lunches.
Have a picky eater? Our experts have advice to help expose kids to new foods.