Gynecologic cancers: What you should know
Every year, more than 89,000 women are diagnosed with a gynecologic cancer in the U.S. Gynecologic cancers include uterine, ovarian, cervical, vaginal and vulvar cancer. In recognition of Gynecologic Cancer Awareness month, Baylor College of Medicine experts share screening information, risk factors, signs, and more for the most common gynecologic cancers.
HPV and cervical cancer: Vaccination leads to prevention
While HPV does not cause health issues for most people, it can lead to the development of various cancers – including cervical cancer. Almost 100% of cervical cancers are positive for HPV. Learn more about how the HPV vaccine can help prevent cervical cancer.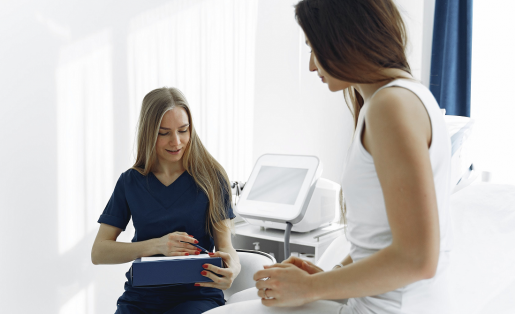 Know your risk for ovarian cancer
Ovarian cancer is a relatively rare disease, but it is also the most lethal gynecologic cancer, causing more deaths than any other cancer of the female reproductive system. Know your risk for developing ovarian cancer and learn more about symptoms and genetic factors.
Well woman exams should go beyond the Pap smear
The American Cancer Society recommends routine Pap smears every three to five years for women ages 21-65. The Pap smear, as well as HPV co-testing, are used to detect cervical cancer. Learn more about the importance of well-woman exams and screenings.
Polycystic ovary syndrome and uterine cancer
Polycystic ovary syndrome (PCOS) affects up to 10% of women in the U.S. A PCOS diagnosis also increases your risk for developing uterine cancer. Read about this syndrome, its connection to uterine cancer, and how it is detected and treated.
Additional Resources
Cervical cancer screening in the COVID-19 era