Throwback Thursday: Covering home
As if studying and practicing medicine weren't enough, Baylor College of Medicine students find ways to explore their passions.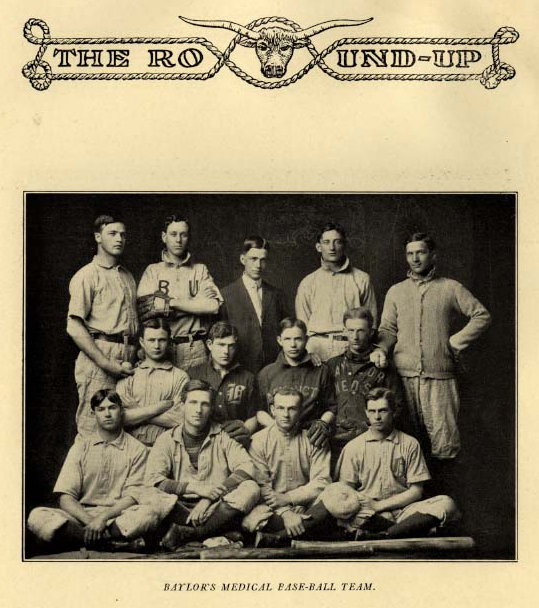 In 1917, that included a baseball team. This photo, courtesy of the Baylor College of Medicine Archives, was included in the 1909 Round Up yearbook from Baylor University. (Remember we didn't officially become Baylor College of Medicine until 1969.)
While details of the baseball team's existence is lacking, it's not the only sports team the College has called their own. In 1967, the College had its own Rugby team.
Today, students still make it a priority to get physical activity through things like the Student Wellness initiative, BCM Wellness 5k and BCM Badminton club.