Tips for seniors to stay cool during summer months
With summer temperatures rising, senior citizens should take special care not to overheat when taking part in outdoor activities.
Heat stress could especially lead to exhaustion, heart failure and stroke for people 65 and older.  The call of going the extra mile during summer vacations can be tempting, but seniors should especially take the heat into consideration.
Older adults are often less able to recognize extremes of temperature and are less able to get rid of heat by sweating.
See some tips for how seniors can make sure to keep cool during summer months.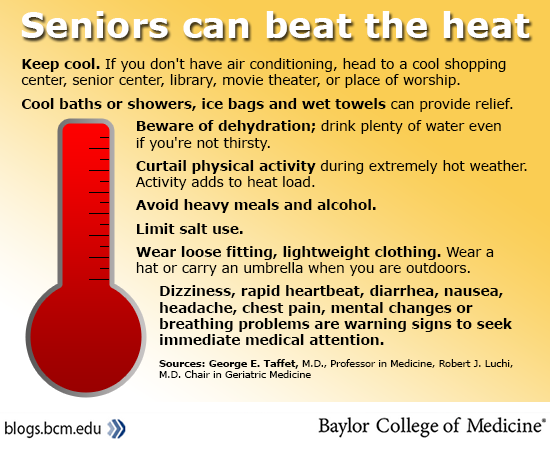 Learn more:
Everyone should know the signs of heat stress and heat exhaustion. 
Make sure your meds don't overheat.
-By Andy Phifer