Coping with grief during the holidays
The aroma of freshly baked cookies. The indelible presence of holiday classics on the radio. A neighborhood overflowing with festive lights and décor.
For many of us, the arrival of the holidays brings joyous memories to the surface. But if you are coping with the loss of a loved one, this season can be particularly painful and difficult.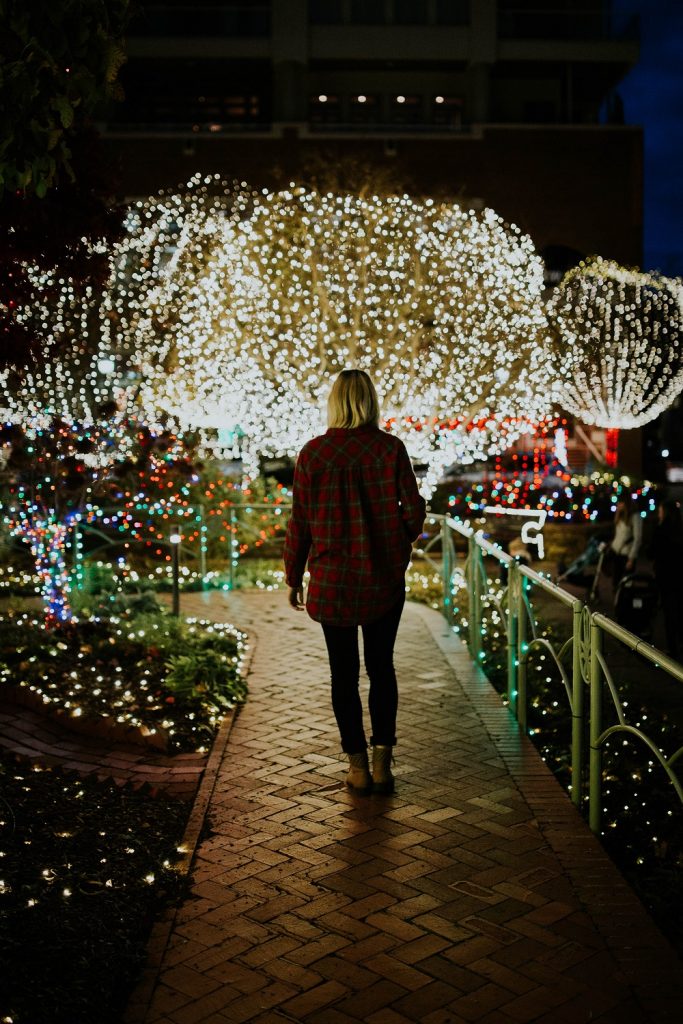 "The holidays are about connecting and spending time with loved ones – and you see reminders everywhere. They remind us of what has changed and what we used to have," said Cynthia Conner, a licensed clinical social worker with Baylor College of Medicine and Harris Health System. "Commercials, music, and spiritual traditions can all trigger us to become mournful of a loved one."
Conner emphasizes that there are different types of loss – each of which can affect how you celebrate the holidays.
"Grief and loss do not just involve the death of a loved one. The first holiday after a divorce can also be difficult. Dealing with familial relationships that have ended can be more challenging during the holidays."
Ways to cope
Conner shares this advice for coping with loss during the holiday season:
Think about starting a new tradition. For example, instead of planning dinner at home, you might decide to go out or take a trip to somewhere different.
If there is a family gathering, perhaps everyone can say a few words in remembrance of the family member or friend. You could also light a candle for them.
Consider volunteering or making a donation to a charitable organization.
If there are a number of activities you've been invited to, Conner says it's healthy to be selective about which ones to attend.
"It's OK to let family and friends know that you may not be in a place to participate in all activities. It's OK to say 'no' and express how you feel during this time."
There may be emotions related to your loss that you aren't ready to discuss with a friend or family member. In this case, Conner says psychotherapy can be helpful.
This time of the year can also be complicated for children – especially when they see that family members are missing from activities. As a parent or caregiver, it's important to pay extra attention to them.
"Often times, we tend to focus more on grieving adults. Try to validate the emotions children are willing to express and acknowledge that it is tough for them as well."
How to express support
If you have a friend who is coping, it can be difficult to know what to say or how to comfort them. "You can be helpful by checking in to see how they are doing. If there's an event and you want to invite them, go ahead and invite them. Most importantly, be sure to ask them what they would feel most comfortable doing. Then, give them the option of participating."
Conner notes that flexibility is meaningful as well. Your loved one may have a last-minute change of mind, and knowing that they have support and understanding goes a long way. "Sometimes, just being present is enough."
When comforting someone who is grieving, try to avoid using clichés or inadvertently minimizing their loss.
"It can be tempting to say, 'It's been a while, maybe it's time to move on.' Or, 'In time, it will get better.' We say these things when we're trying to be helpful. But when someone hears it over and over again, it can sometimes not be as helpful as we want it to be."
Setting boundaries
If you decline to attend certain events or activities, it's normal to feel a sense of guilt initially.
"We don't like disappointing others, but it's important to remember that you have to take care of yourself. Try to have a plan. Maybe you can pick something specific that you would like to attend so that you aren't completely isolated."
There are also support groups this time of year that can help, especially through community- or faith-based organizations.
"Coping with loss is a process. It can be difficult to navigate, but grieving is part of the journey."
Conner is an assistant professor in the Menninger Department of Psychiatry and Behavioral Sciences at Baylor. Learn more about the Baylor Psychiatry Clinic or call (713) 798-4857.
Additional Resources
See resources from the National Alliance on Mental Illness and the Anxiety and Depression Association of America.
Seven tips to help reduce the effects of stress
–By Nicole Blanton