Why I'm partnering with Baylor College of Medicine
I was excited about the opportunity to partner with Baylor College of Medicine. It felt like we instantly shared a natural common ground, besides both calling the great city of Houston home.
I've dedicated my career to perfecting my craft and working hard to be better today than I was yesterday – not only for myself but as a role model to women and future athletes everywhere. I want to inspire women to aim high and to not let any obstacles sidetrack them. I want to help change the world.
I quickly learned that Baylor College of Medicine also has a rich history rooted in dedication. As the first building established in the Texas Medical Center in 1943, Baylor College of Medicine has always been on the cutting edge. Thousands of physicians have been trained there, breakthrough medical treatments are developed within their walls and countless patients are forever grateful for the personal, compassionate care they've received. Baylor College of Medicine is also dedicated to changing the world, and with that shared value, a partnership was born.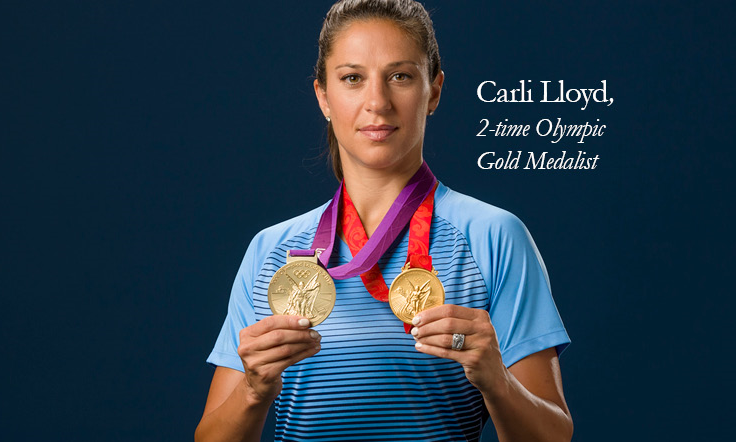 By leveraging our now shared platforms we have the ability to come together for one common goal: Empowering Houstonians to take control of their own health. As someone whose health is so pivotal to my own career, I know firsthand the importance of investing in your health – for yourself and for your family. But that's easier said than done.
Healthcare is confusing and often times scary. It's hard to make good decisions when there are so many options for healthcare. And, when we are all short on time and short on healthcare knowledge, we feel pressured to make uninformed decisions. By working with Baylor College of Medicine as its healthcare brand ambassador, I want to provide Houstonians with the tools, knowledge and resources to feel confident in making the best healthcare decisions for themselves and their loved ones.
I know that excellence takes dedication. It can't be part-time, half-time or spare time. It has to be all the time. That's how Baylor College of Medicine approaches healthcare. Learn more about the excellence in healthcare at Baylor College of Medicine.
-By Carli Lloyd, 2-time Olympic Gold Medalist, 2-time FIFA World Player of the Year, World Cup Champion, and #10-Houston Dash
Save