Throwback Thursday: Skeleton Crew
Today is Throwback Thursday, but with Friday the 13th landing tomorrow, in the middle of October, we can't help but want to feel a little chill in our bones. So, we're taking a look at a humerus yearbook entry featuring a popular skeleton.
And we promise, we'll try to keep the puns as bare bones as possible (Editor's Note: We didn't).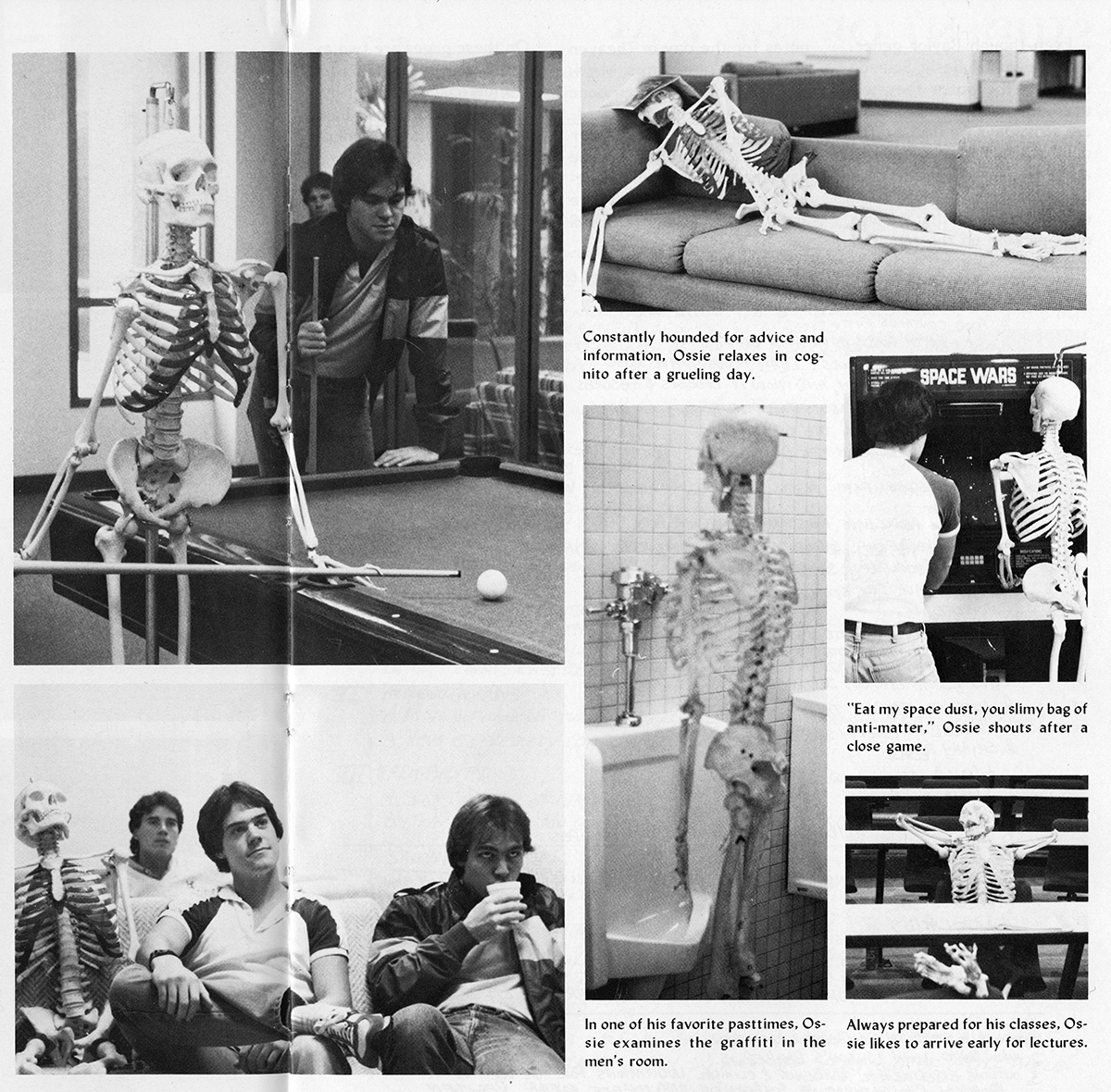 The 1983 Aesculapian yearbook, courtesy Baylor College of Medicine Archives, features this photo essay of their Student of the Year, Ossie Fyde.
Ossie's origin story is vague (Cursed by witches? Born that way?), but his outward appearance didn't seem to bother members of the Baylor community. Or if they did ever rib Ossie for his looks, the insults went right through him.
Ossie could be seen attending all of the big social events. The only exception was the big end-of-exams party – poor Ossie had no body to go with.
-By Andy Phifer