Healthy Habits: Two-time Olympic Gold Medalist Carli Lloyd says preparation breeds success
It can sometimes be difficult to find ways to stay healthy. Taking care of yourself should be a priority, but it's hard within our busy lifestyles to actually make this happen.
As a 2-time Olympic Gold Medalist, nobody knows this more than Carli Lloyd. We asked Carli to share how she stays healthy and what advice she can offer us.
Q: What is your go-to healthy breakfast?
A: I typically have two eggs over easy with avocado. I also have fruit and sometimes Greek yogurt. Occasionally, I also have steel-cut oatmeal.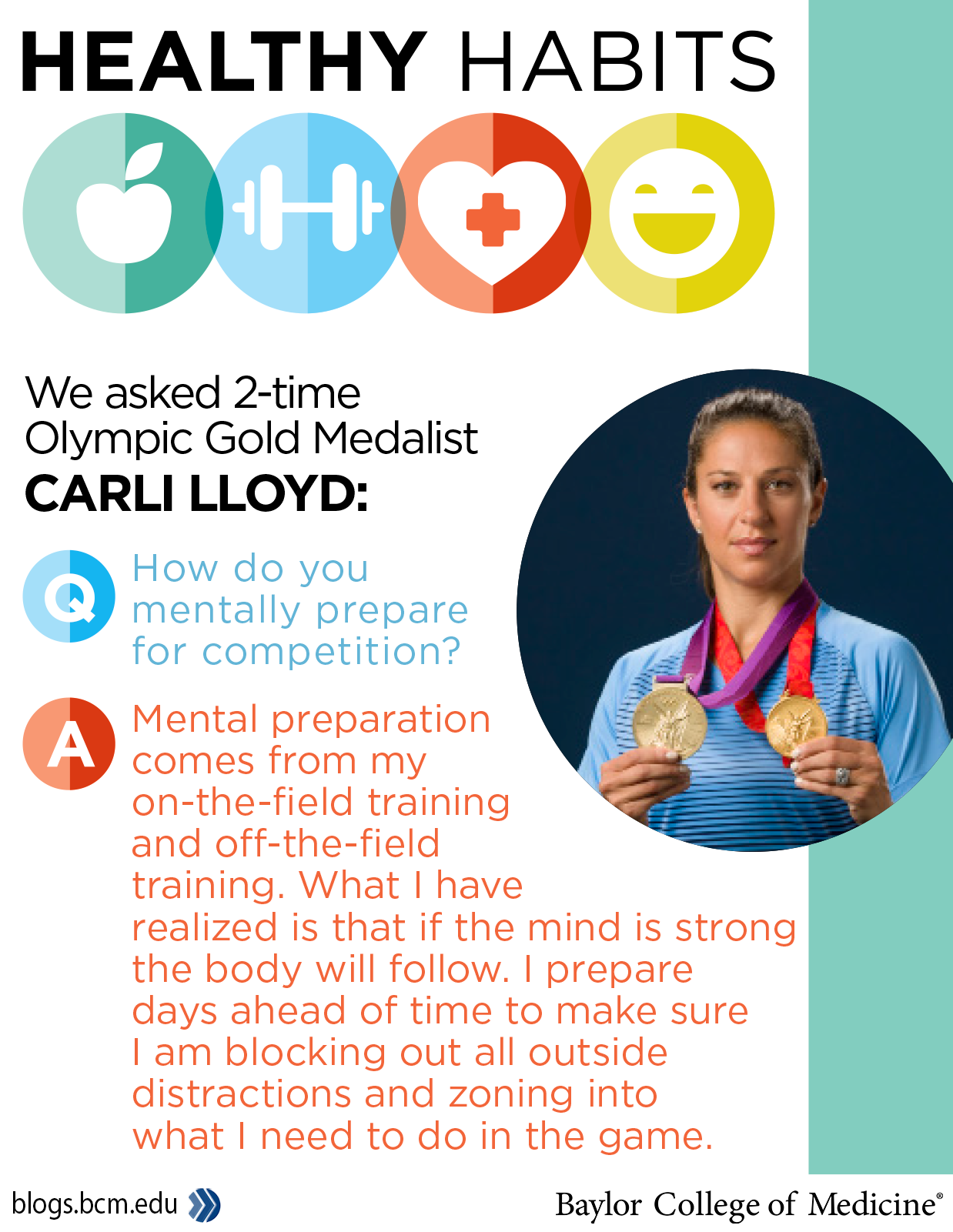 Q: What is your favorite type of exercise?
A: Any type of exercise such as running, training or doing body weight exercises makes me feel better. Running makes me happy and feels great!
Q: What keeps you motivated during your workout?
A: I have an inner drive with myself to become better than I was yesterday. I know that preparation breeds success and as long as I trust my process of working hard every single day and clocking in the hours, it always pays off in the end.
Q: What activities do you do when you can't fit in a full workout?
A: If I am traveling I scope out my surroundings. Sometimes I run up the hotel stairwells or find a patch of grass nearby and get a workout in. I tailor my workouts to the amount of time I usually have and go off of that.
Q: What is your favorite healthy snack?
A: Nuts, fruit, and açaí bowls. 
Q: What is your nighttime skin regimen?
A: I apply cleanser, moisturizer and some anti-aging natural oils.
Q: What hobbies do you have to help you relax?
A: Getting my nails done, shopping and snuggling up with my husband at home. 
Q: What is your favorite health tip that you live by?
A: Everything in moderation. I like to live a clean, healthy lifestyle but I also do occasionally treat myself!
Q: How do you mentally prepare for competition?
A: Mental preparation comes from my on-the-field training and off-the-field training. What I have realized is that if the mind is strong the body will follow. I prepare days ahead of time to make sure I am blocking out all outside distractions and zoning into what I need to do in the game.
Q: How do you manage stress?
A: I often times find myself taking on a lot. I like to keep busy and get a lot accomplished but I also realize that I need to do a better job of managing how much I push myself.  I get routine massages and I make lists of what I need to do.
Q: What do you do to splurge? 
A: I like a good New Jersey pizza so when I am splurging that is my first choice!
Additional Resources
Read why Carli Lloyd is proud to partner with Baylor College of Medicine to empower Houstonians with information to make confident healthcare decisions.
Dr. Monica Sanchez Shields aims for balanced meals and plenty of cardio
See how Baylor stays fit with more healthy habits from members of our community
See how Baylor promotes a culture of healthy living and wellness