Throwback Thursday: Faculty Photo Follies
When you're getting ready to have your faculty yearbook photo taken, you might get a haircut first. Put on your best shirt. Maybe a little makeup. And you definitely want to brush your model human skull's teeth.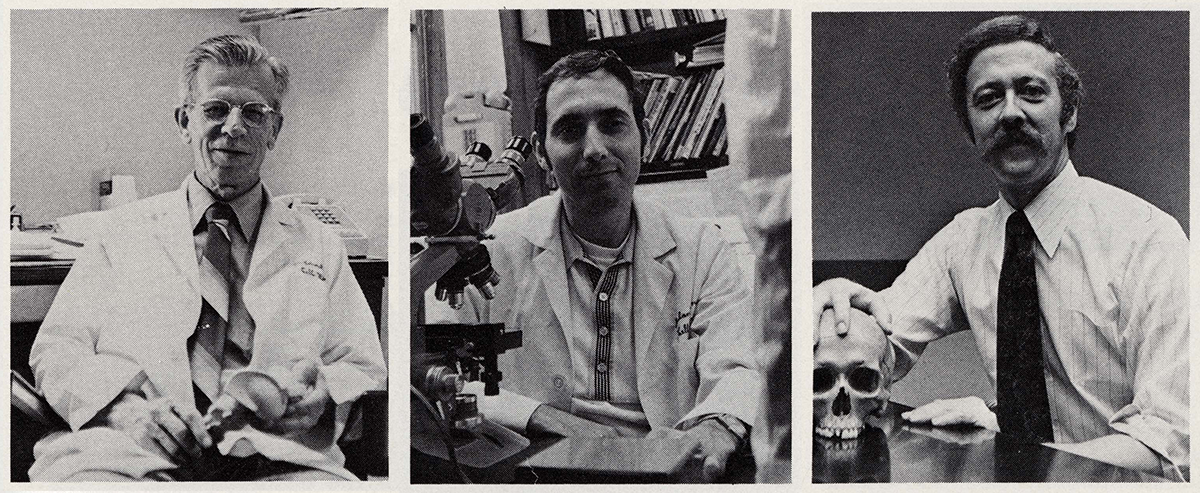 This picture from the 1976 Aesculapian yearbook, courtesy of the Baylor College of Medicine Archives, features a trio of professors from the department of cellular biology. One has their microscope; another in their office with their sharp white coat; and the third has the top half of a model human skull.
Why a skull? We don't know, other than it looks pretty cool.
– By Andy Phifer