Surviving mesothelioma, one appointment at a time
It's scary to think how quickly things can change from one scan to another. It's why I struggle with "scanxiety," or scan anxiety. No matter how many years I put between my mesothelioma diagnosis, I still feel that same sense of "what if?"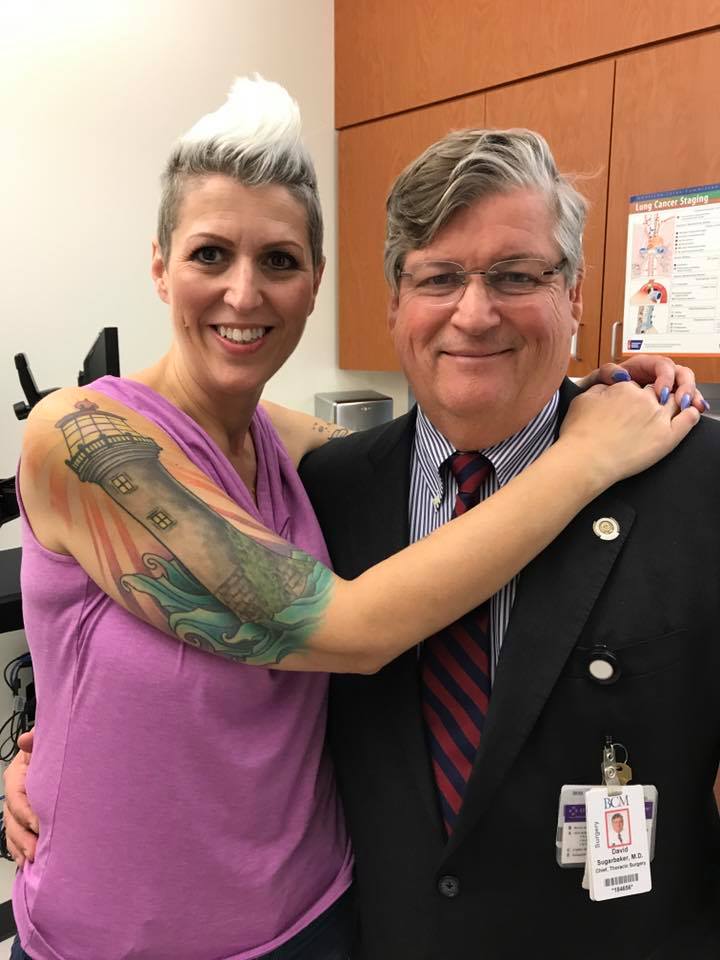 To ease my mind, I always have a ritual I go through when I come to Houston for check-ups. However, this appointment started out different. I had to reschedule my appointment, which meant taking an earlier flight so I could arrive on time. Getting up at 4 a.m. is never fun.
Nevertheless, I got to Houston with no problem. Everything went fine, the blood draws, the scans; it's all just routine now after so many years. I was still uneasy though. I had a higher level of anxiety this time for a good reason.
I had been having issues with losing my voice for the last couple of months. It would come and go for a few weeks at a time. Two weeks prior to my appointment my voice was not much more than a whisper. I had hoped it was just allergies, but I was thinking it could be something more serious.
I finished up my scan and went back to the hotel. I had my appointment the next day. We schedule them this way so I can talk with new patients during the program orientation. I love doing this because I get to meet patients and reconnect with the amazing staff at The Lung Institute at Baylor College of Medicine. Had it not been for the staff and another patient and his daughter, this appointment would have been much harder. I finished the orientation and went upstairs to my appointment.
I always say Dr. David Sugarbaker runs a tight ship and has high expectations of his staff. I had decided a few weeks prior to my appointment that I wanted to show the staff my appreciation for all they do. I had custom cookies made decorated with one lung on them. Fitting, I thought, since I have one lung.
As I walked into my appointment, I presented the box of cookies to Dr. Sugarbaker and his expression was priceless. My appointment went well, which was a relief. However, he was concerned about my voice and wanted me to get a PET scan that day to make there wasn't any cancer growing on my larynx.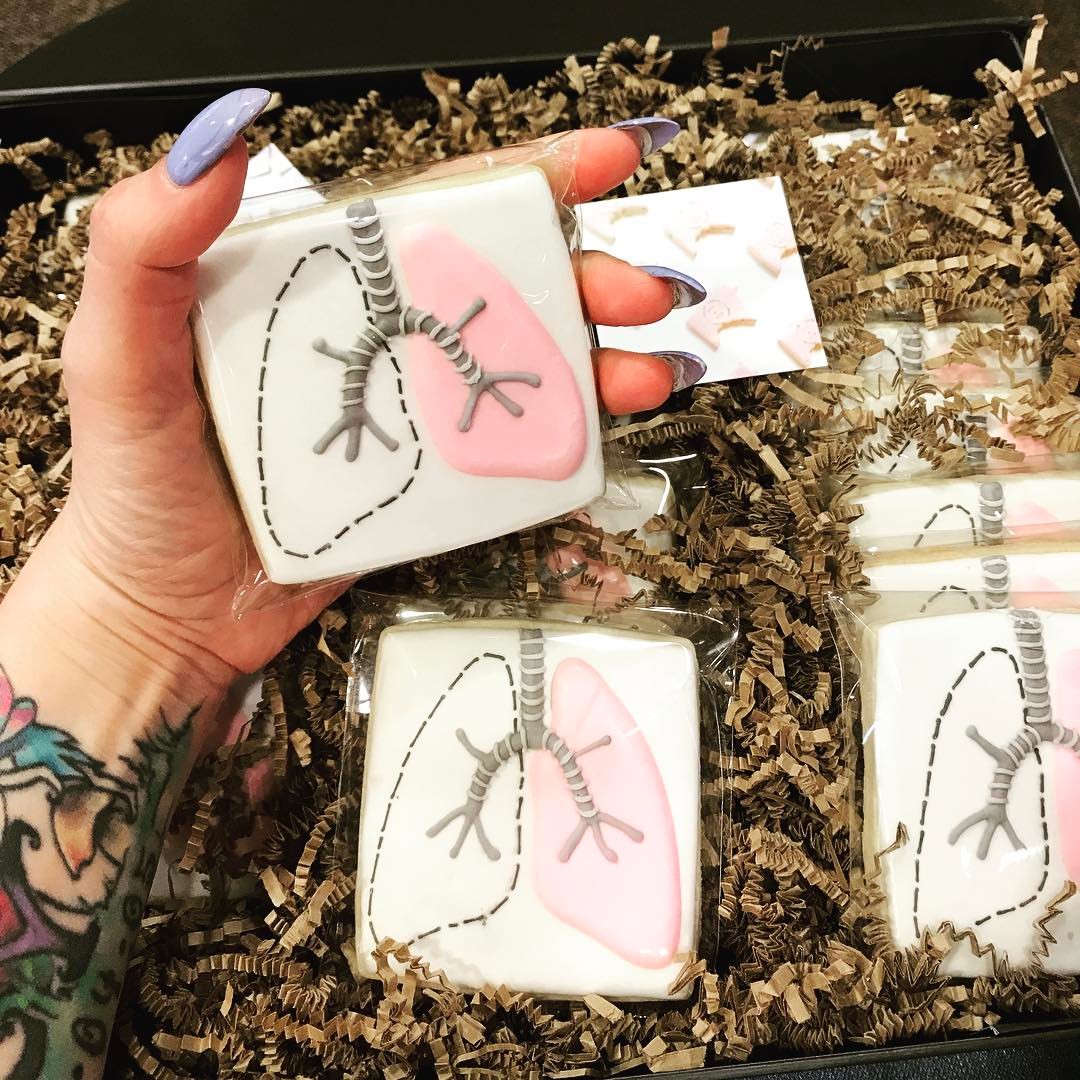 There it was. My stomach sank. I agreed and went through the motions. I was numb as a million possibilities ran through my mind, while the rational part of me was fighting hard to be heard.
I went to the imaging center, had the scan done, and was brought back to the clinic. My whole future now hinged on what this scan would reveal. I was called back to an exam room. Within minutes, Dr. Sugarbaker came in and said, "get out of here, you are good!" I almost cried out of relief. There was nothing showing up on the scan, but to be safe, he wants me back in four months instead of six.
I'm thankful for the level of care and concern shown to me by the lung clinic staff. They go out of their way to make sure patients are taken care of. I'm happy I decided to follow Dr. Sugarbaker to Baylor three years ago. It was a move that has proven to be so beneficial and rewarding.
Being a part of mesothelioma research is just one of the many reasons I will keep coming back. Thanks to everyone at the Lung Institute at Baylor for keeping me calm and watching out for me during a scary time.
What did I learn from all of this? Even when things don't go the way you expect, people will be there for you, and that is a pretty awesome lesson to learn.
Additional Resources
Learn more about mesothelioma clinical trials at Baylor.
Surviving mesothelioma: The best is yet to come
-By Heather Von St. James