Throwback Thursday: A totally normal party
Ah, yes. A few friends standing around at some function or event, enjoying some refreshments and- wait, is that a brain?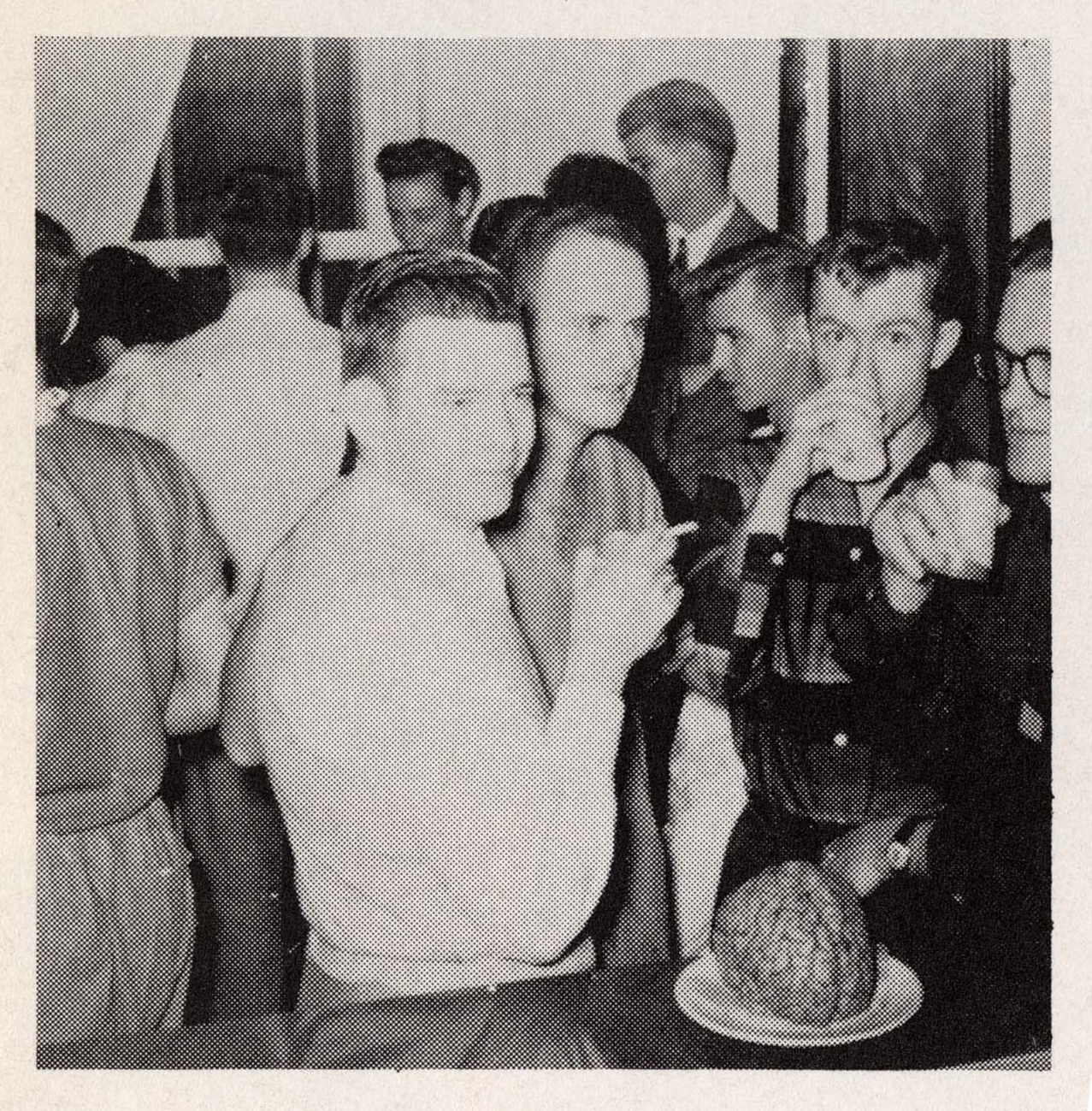 Why is there a brain on that table? This photo is from the 1957 Aesculapian Yearbook, courtesy of the Baylor College of Medicine Archives. It seems like a normal enough party, but…
That's not a real brain, right?
Right?
Last time we wondered what was going on in an image, we got a great response from someone who lived the history. If you or someone you know is from the class of 1957 and might have some clue what sort of get-together this was, shoot us an email.