Tips to prepare for the new school year
Many students will be headed back to school next week to begin a fresh school year. While back-to-school can be a stressful time for both parents and children, there are ways to help ensure a more relaxed and productive year. Baylor College of Medicine experts offer tips to help your child make the most of their educational experience.
Breakfast key for student focus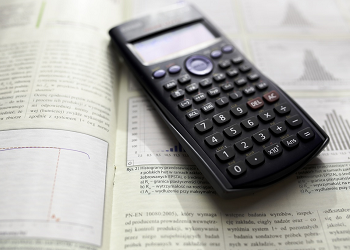 Dr. Teresia O'Connor, assistant professor of pediatrics at the USDA/ARS Children's Nutrition Research Center at Baylor and pediatrician at Texas Children's Hospital, explains the importance of eating breakfast for improving focus during the school day. She also offers tips for incorporating multiple food groups in breakfast meals for children.
Tips for packing healthier lunches

A 2014 study conducted by researchers at the USDA/ARS Children's Nutrition Research Center found that most school lunches brought from home by elementary and middle school children failed to meet National School Lunch Program guidelines. Dr. Teresia O'Connor offers simple tips to make your child's lunch healthier and more nutritious.
Help your kids stress less over tests
Test stress is normal, but the right tools to manage it can help your child throughout his or her academic life. Dr. Megan Mooney, adjunct assistant professor of psychiatry and behavioral sciences at Baylor, discusses relaxation techniques and tips to maintain physical health while under pressure before a test.
Back-to-school stress can trigger acne
Along with test anxiety, the general stress of returning to school can also be a struggle for your child. Dr. Denise Metry, assistant professor of dermatology and pediatrics at Baylor, says this stress can be a catalyst for acne breakouts. She offers tips to help alleviate and prevent future breakouts.
Additional Resources
Don't let studying strain your eyes
Parents can empower kids to make healthy lunch choices this school year
–By Nicole Blanton