Beyond FitBits: Baylor's iCAMP exploring the future of wearable tech, health
Apps and wearable technology can track how far you walk, what you eat and how much you sleep, but researchers at Baylor College of Medicine are creating and refining wearables that could detect and even prevent injuries.
Dr. Bijan Najafi, professor of surgery and director of clinical research in the division of vascular surgery and endovascular therapy, is the director for Baylor's Interdisciplinary Consortium on Advanced Motion Performance, commonly referred to as iCAMP.
Najafi said the consortium brings clinicians, researchers and engineers together to create tech-based solutions based on an individual's information for a personalized approach to healthcare.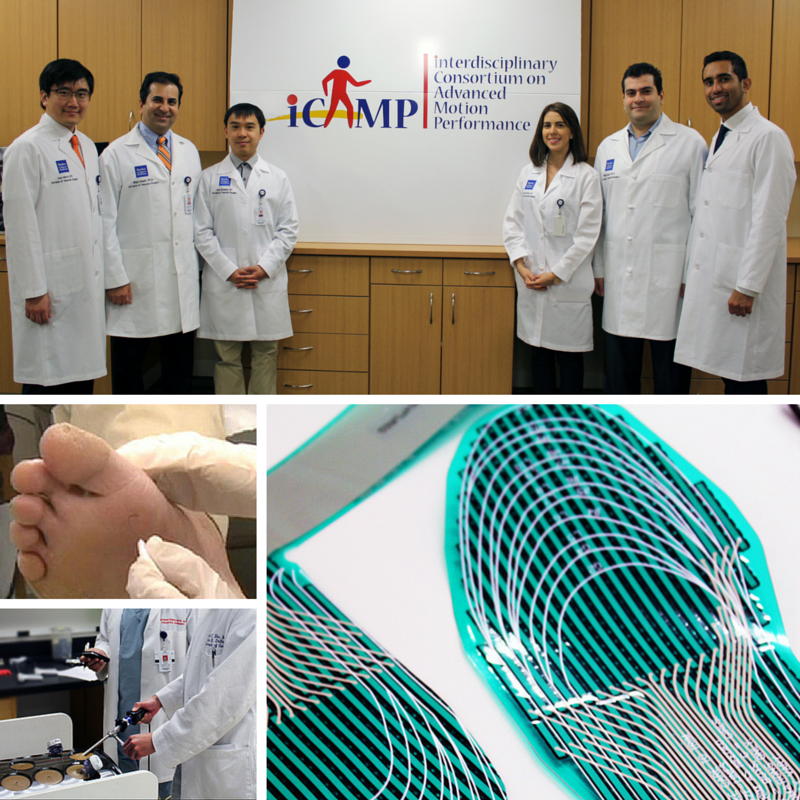 "Specifically, iCAMP aims to improve stability, healing and mobility worldwide," he said.
Among the projects being developed, iCAMP collaborators are working on designing smart carpet and flooring that recognizes changes in gait. With senior citizens in mind, sensors would track motion and identify the risk of falling.
Other projects include wearable sensors to track heart rates and stress levels and sensor-based virtual reality programs to track mental and physical exercises for the elderly and more.
He said the technology creates an opportunity to capture health information from patients in their day-to-day lives, where they are the most active, and in turn researchers can use the data collected to identify potential problems before they happen.
Focus on diabetes
For Najafi, iCAMP projects need to provide innovation solutions to needs not being addressed. For diabetic patients, neuropathy, nerve damage that eliminates sensation in the feet, can make it difficult to notice an open sore or injury until it is infected.
The iCAMP solution? A smart sock that would prevent diabetic foot ulcers and wound dressing that expedites healing.
They "have shown enormous promise in identifying and preventing life threatening gangrene," Najafi said.
Beyond the wow factor, iCAMP researchers are developing wearable technologies as cost-effective solutions to help people live independently longer.
"We need to empower patients to manage their own health and assist care providers to deliver personalized care," he said. "With an aging population, we need to help older adults have high quality and active lifestyles."
Najafi, who founded iCAMP at the University of Arizona in 2012, came to Baylor in 2015 to create a similar program in Houston.
"Baylor has an excellent interdisciplinary environment and rich infrastructure," Najafi said. "I hope to engage clinicians, care providers and students across the College's disciplines to address unmet needs."
Learn more about ongoing studies at iCAMP.