Five tips for keeping a healthy diet
Before 2016 began, many of us resolved to lose weight by committing to a healthier lifestyle. But what does that really mean?
March is National Nutrition Month and this year's theme is "Savor the Flavor." Molly Gee, registered dietitian with Baylor College of Medicine, says you don't necessarily have to compromise your favorite foods in order to achieve desired results.
"Losing weight is all about calories, portion control and physical activity, but it all comes down to your tastes and what makes you happy," said Gee. "You have to ask yourself if you'll be happy with the reduced fat or lower fat version of certain foods, or if you'll be happy eating a smaller amount of a specific food."
Gee suggests these five daily practices to help maintain a balanced diet: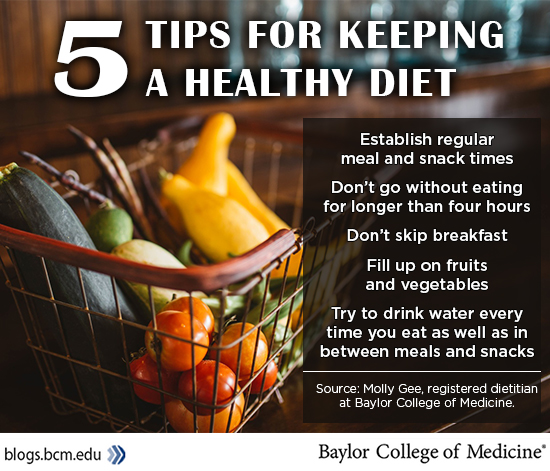 Additional Resources
Looking to improve your health? Know your BMI
Expert advises against detox diets
Setting nutrition goals, no matter what your lifestyle