From treating cancer patients to developing cancer therapies: My journey so far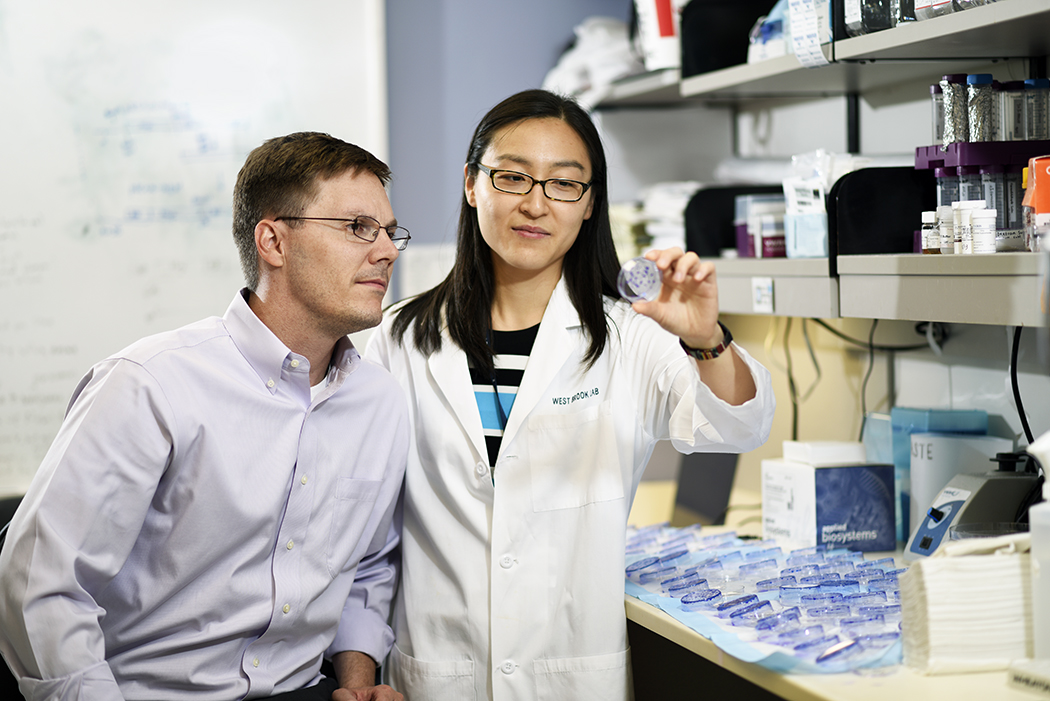 There are some people in your life who make a lasting first impression. There are other people that you meet who end up changing your life, and indelibly changing the way you think about the world.
For me, that paradigm-shifting person was "Ms. D."
During my second year of medical school, I met Ms. D, a lovely single mom of three beautiful children. She came to the hospital because she had extreme pain throughout her body, particularly in her bones.
It turned out that Ms. D's bone pain was the result of advanced triple-negative breast cancer (TNBC), so advanced that the cancer cells in her breast had disseminated throughout her body and taken up residence in her bones, her liver, and her adrenal glands.
For patients with metastatic cancer, there is little that we can do as health professionals to keep them alive. But as an M.D./Ph.D. student, I knew that we could do more.
From an early age, I have always wanted to become a doctor to alleviate pain and suffering. After working in nursing homes and hospitals during high school and college, I realized that medicine did not hold all the answers.
My experiences in the hospital and in research labs taught me that advancements in patient care require a symbiotic melding of medicine and basic science, and that physician-scientists are uniquely suited to work at that interface.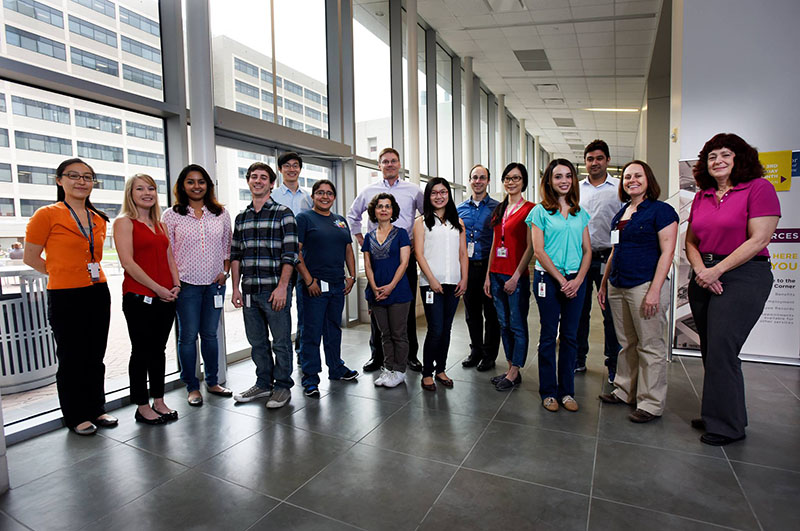 In my quest for answers, I joined the Medical Scientist Training Program at Baylor College of Medicine.
Fortunately, I found an excellent thesis mentor, Dr. Trey Westbrook, who shares my enthusiasm for translating basic science discoveries into tangible therapies for patients.
His lab performs cutting-edge research using state-of-the-art genetic tools to discover new cancer genes and new drug targets in TNBC, an aggressive subtype of breast cancer that Ms. D had. (Our lab recently found that a certain drug combination may improve treatment for TNBC patients, and this drug combination is currently being tested in a Phase I clinical trial at the Lester and Sue Smith Breast Center at Baylor College of Medicine.)
With support from the Cancer Prevention in Texas pre-doctoral training grant and the National Cancer Institute M.D./Ph.D. fellowship, I embarked on a journey to find new vulnerabilities in cancers, such as TNBCs, that are driven by the cancer gene MYC.
My goal was to identify a target or process that is essential for cancer cells with excess MYC activity but nonessential for normal cells. In other words, we wanted to find a way to kill MYC-driven tumor cells without killing a patient's noncancerous cells.
After four years of intense research and fruitful collaborations with multiple laboratories at Baylor and in Toronto, we have discovered that a dynamic cellular complex called the spliceosome is critical for the survival and continued growth of MYC-driven cancers.
In mouse models of TNBCs driven by MYC, we were able to inhibit the growth of tumors using a new drug that inhibits the spliceosome without affecting the health of the mice.
Our study was published by Nature on Sept. 2. While our lab is excited to share our discoveries with the cancer community, which will hopefully impact the treatment of TNBC patients in the future, the joy I feel is tempered by my thoughts of Ms. D.
After I left the Medicine team taking care of Ms. D, we continued to keep in touch via email.
In our last email communication several years ago, she wrote, "My definition of a workaholic is someone who strives to be the best, someone who never takes no for an answer when they know one can be found, someone who even in their sleep their care level never goes down. I call it a passion, a caring for what you do that never turns off."
Her words have kept me awake at night, and have kept me thinking about what is at stake for countless patients and families battling incurable diseases.
I feel humbled to be one of many young physician-scientists in this era of rapid technological and scientific advancements, where anything is possible.
– By Tiffany Hsu