Baylor College of Medicine lights up blue in honor of Prostate Cancer Awareness Month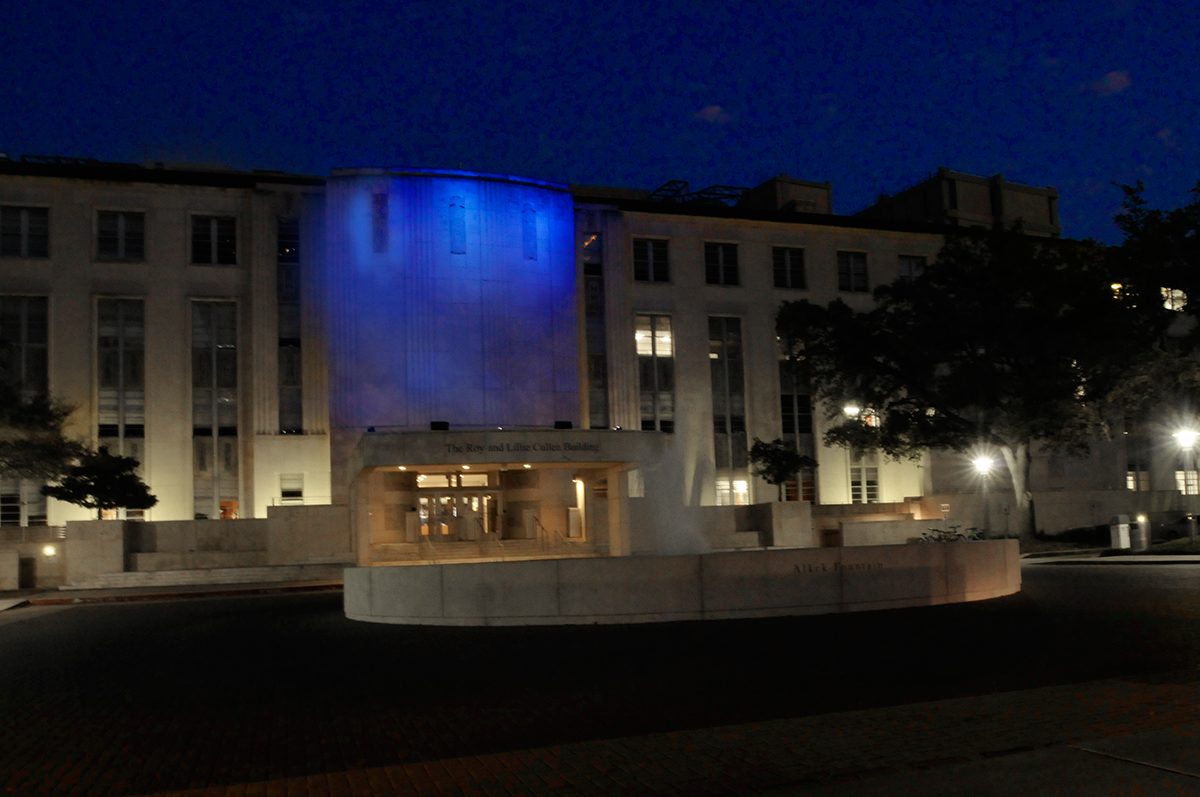 September officially kicks off National Prostate Cancer Awareness Month, and in a show of support for increased awareness, education, research and clinical advances, the Baylor College of Medicine main Cullen Building will "light up blue."
Baylor is home to the Dan L. Duncan Cancer Center, an NCI-Designated Comprehensive Cancer Center.
The Duncan Cancer Center was one of the first organizations to commit to the #lightitblue campaign initiated by the Blue Cure Foundation, a local non-profit organization focused on providing information on integrative approaches to prostate cancer prevention and treatment. The Foundation is calling upon organizations across the country to light up blue in honor of the month.
Follow us on social media as we share information on prostate cancer screening and new procedures throughout the month.
-By Glenna Vickers