Recipe: Baked salmon pairs health benefits with flavor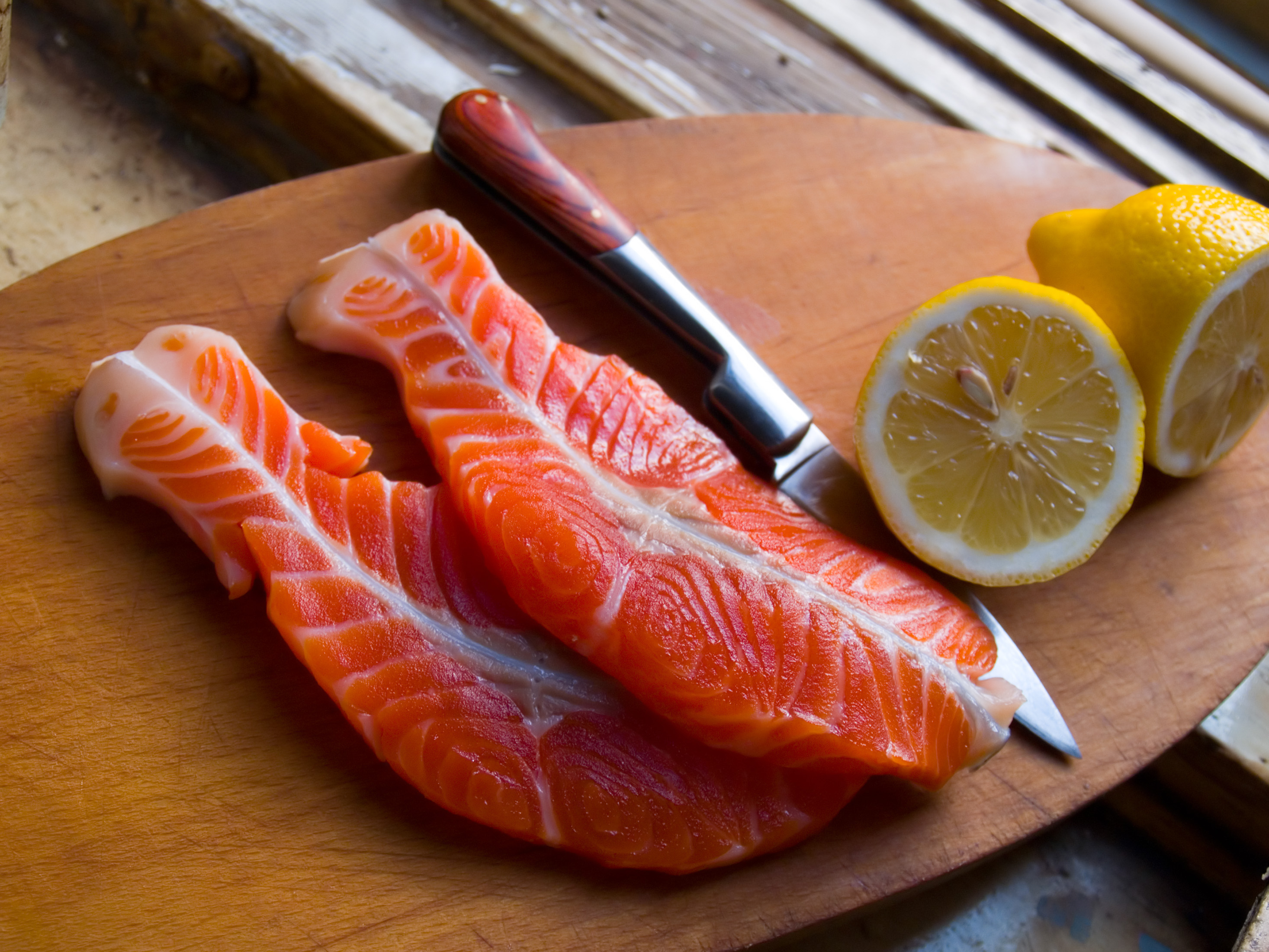 Looking for a main dinner dish packed with nutrients? Look no further than the Baylor College of Medicine Sugar, Heart and Life Program's Baked Salmon Dijon recipe.
With Omega-3 fatty acids, this salmon dish not only benefits your heart, but also can reduce certain types of inflammation. The recipe, which makes six servings, is also good for your waistline: clocking in at 196 calories per serving.
Sugar, Heart and Life is an interactive web experience for patients with diabetes and their families. It features a guide to understanding diabetes, tips for eating at home and on the go, interactive games, information on how to accurately read food labels and planning for physical activity.
Baked Salmon Dijon
Ingredients
1 c. fat-free sour cream
1 tsps. dried dill
3 tbsps. scallions, finely chopped
3 tbsps. Dijon mustard
2 tbsps. lemon juice
1 1/2 lbs. salmon fillet with skin, cut in center
1/2 tsp. garlic powder
1/2 tsp. black pepper
Fat-free cooking spray, as needed
Preparation
Preheat oven to 400 degrees and lightly oil baking sheet with cooking spray.
Whisk together fat-free sour cream, dill, onion, mustard and lemon juice in small bowl to blend.
Place salmon skin side down on prepared sheet. Sprinkle with garlic powder and pepper, then spread with sauce.
Bake salmon until just opaque in center, about 20 minutes.
Looking for a healthy side to pair with the salmon? Check out our other dietitian-recommended recipes.