Goodies for Santa: Recipe swaps help lower sugar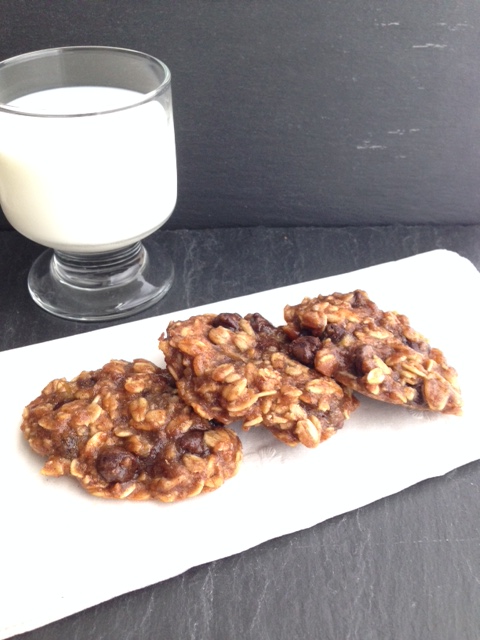 Looking for a recipe that lets you enjoy a holiday treat but isn't filled with added sugar? This holiday season Dr. Rajani Katta has a healthier take on the traditional chocolate chip cookie. These cookies are easy to make and taste good, too!
The number of cookies Santa Claus will eat this year while traveling the world in one night puts him at risk for health complications later in life.
Dr. Katta's recipe takes the typical cookie ingredient, butter, and replaces it with a mashed banana and vegetable oil.
"The banana helps reduce the amount of sugar," Katta said.
In addition to replacing butter, using whole wheat flower flour and rolled oats add fiber to the cookies, which will keep Mr. Claus fuller longer.
Oatmeal Banana Chippers
Wet ingredients
1/4 cup canola oil
1 banana, mashed
1 egg, beaten
1 Tsp. vanilla extract
Dry ingredients
1/2 cup flour [white whole-wheat]
1 cup rolled oats [not instant]
1/2 cup dark chocolate chips
6 Tbsps. brown sugar
Directions
Pre-heat oven to 375 degrees.
Mix together wet ingredients in one bowl.
Mix together dry ingredients in another bowl.
Add wet ingredients to dry ingredients and mix well.
Drop onto a cookie sheet lined with parchment paper or foil.
Bake for 10 minutes
Dr. Katta says the recipe makes approximately 18 cookies.
Additional Resources
Read more advice from Dr. Katta.
Holidays can be a time of added sugar.
Simple swaps can cut down calories in baking.
-By Julia Parsons