Family helps advance research into rare disease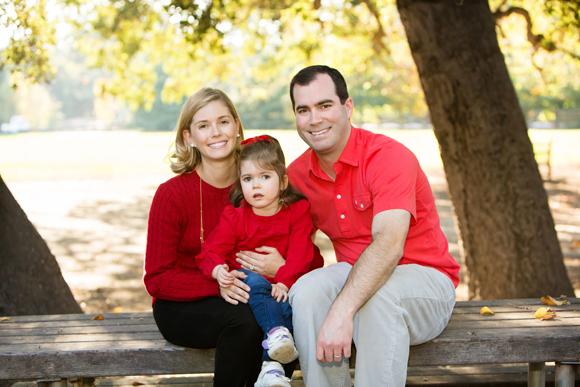 Baylor College of Medicine's genetics program continues to break barriers in diagnosing rare diseases through the use of advanced genome testing. Often the diagnosis is just the starting point for researchers, uncovering a rare disease where little is known and funding to study it is scarce or nonexistent.
One family who has benefitted from Baylor's advanced genomics has stepped up to help fund research into the rare disorder their young child was diagnosed with through whole genome sequencing.
The Wilsey family from San Francisco spent several years in and out of doctors' offices across the country looking for answers regarding their daughter Grace's liver dysfunction, developmental delays and other neurologic problems.
The family was still searching for answers about what was causing 16-month-old Grace's symptoms when they met Dr. Huda Zoghbi, a leading neuroscientist and geneticist at Baylor, in February 2011. Zoghbi is also director of the Jan and Dan Duncan Neurological Research Institute at Texas Children's Hospital and a prestigious Howard Hughes Medical Institute Investigator.
Zoghbi recommended whole genome sequencing (the complete DNA sequencing of an individual) for Grace. In the fall of 2011, the test was completed and identified eight potential genes responsible for her disorder. A team of genome experts quickly delved into which one might be the likely candidate.
Dr. Matthew Bainbridge, a postdoctoral associate in the Human Genome Sequencing Center at Baylor, was the first to solve the puzzle. After piecing together clues about Grace's symptoms and scouring the medical literature, one gene stood out to Bainbridge – a gene called NGYL1. Bainbridge read about one case at Duke University with similar symptoms suspected to be tied to the gene defect but without another case to compare, the researchers were not sure. One of the symptoms from the case was an inability to produce tears – a symptom Kristen Wilsey confirmed Grace had.
"My heart jumped out of my chest," said Kristen. The first patient identified with NGLY1 deficiency, it turned out, also did not make tears, and the same characteristic has since been observed in seven of the eight children with NGLY1 gene defects whom the researchers have identified.
In January 2012, Matt and Kristen finally received the answers they had been searching for.
A team of scientists from around the world further studied the gene defect in these patients and published the work in a recent issue of the journal Genetics in Medicine.
"Having the support and engagement of the Wilsey family was critical to solving this case, and their ongoing efforts in patient-research advocacy will be paramount to solving more genetic diseases in the future."

Matthew Bainbridge.
But to the Wilsey family, their story doesn't end with diagnosis.
"We are grateful to finally have a diagnosis for Grace and we are committed to funding research efforts that will lead to a more advanced understanding of this disease and potentially a treatment or cure for Grace and other children who are affected," said Matt Wilsey.
Dr. Hamed Jafar-Nejad, assistant professor of molecular and human genetics at Baylor, in collaboration with Zoghbi and colleagues in the Jan and Dan Duncan Neurological Research Institute at Texas Children's Hospital, is leading research efforts for NGLY1 deficiency.
The Baylor/NRI group is using fruit flies to understand the cellular and physiological defects caused by the loss of NGLY1 and to identify potential therapeutic targets for the disease. These studies are coordinated with those of a group of researchers around the world who are using biochemical, cell biological, mouse genetics and systems biology approaches to understand the biology of NGLY1 and the pathophysiology of NGLY1 deficiency. It is hoped that this multidisciplinary approach, which has been made possible by generous funds from the Wilsey family, will significantly expedite the progress of this project and will lead to the identification of a therapy for NGLY1 deficiency.
Additional Resources